The Benefits of Whole House Shutdown Valve
We always love to say that it is better to prepare for the unexpected. And you can save yourself a literal flood of troubles if you get a leak detector and a whole house shutdown valve. These systems can protect your house from a catastrophic water leak damage and help you cut your water bills.
What Is a Whole House Shutdown Valve?
An automatic water shutdown valve is a device that prevents the damage to your house from the water leaks. It can detect the leak by monitoring the flow of water in the pipes or by noticing the water on the floor. If the flow is not normal, the system will trigger the valve that will stop the supply of water completely. There are two types of the whole house shutdown valve:
Moisture Sensor Automatic Water Shutoff Systems. They rely on moisture pucks that you scatter around your house.  If water comes in contact with these pucks, the system will alert you and/or shut-off your water. To be protected you'd need around 10 or more of those moisture pucks around the house, particularly in the bathrooms, near the water heater, dishwasher, etc.
Whole House Flow Based Leak Detection Systems with Automatic Water Shutoffs shut-off your water based on continuous flow. For instance, if it will detect that the water is running for 20 or more minutes, it will shut off the water supply. These systems help you catch minor leaks that mainly damage your water bill — like leaky faucets or toilets. However this system also protects you from the catastrophic leaks that can severely damage your house — such as broken pipes.
Whatever system you prefer for your house, our plumbers got you on this one. And after you get one for your house you can forget about leaks and floods because you will be constantly under protection. Give us a call at (408) 721-2530 or drop an email at support@fuseservice.com if you have further questions. We will be happy to help!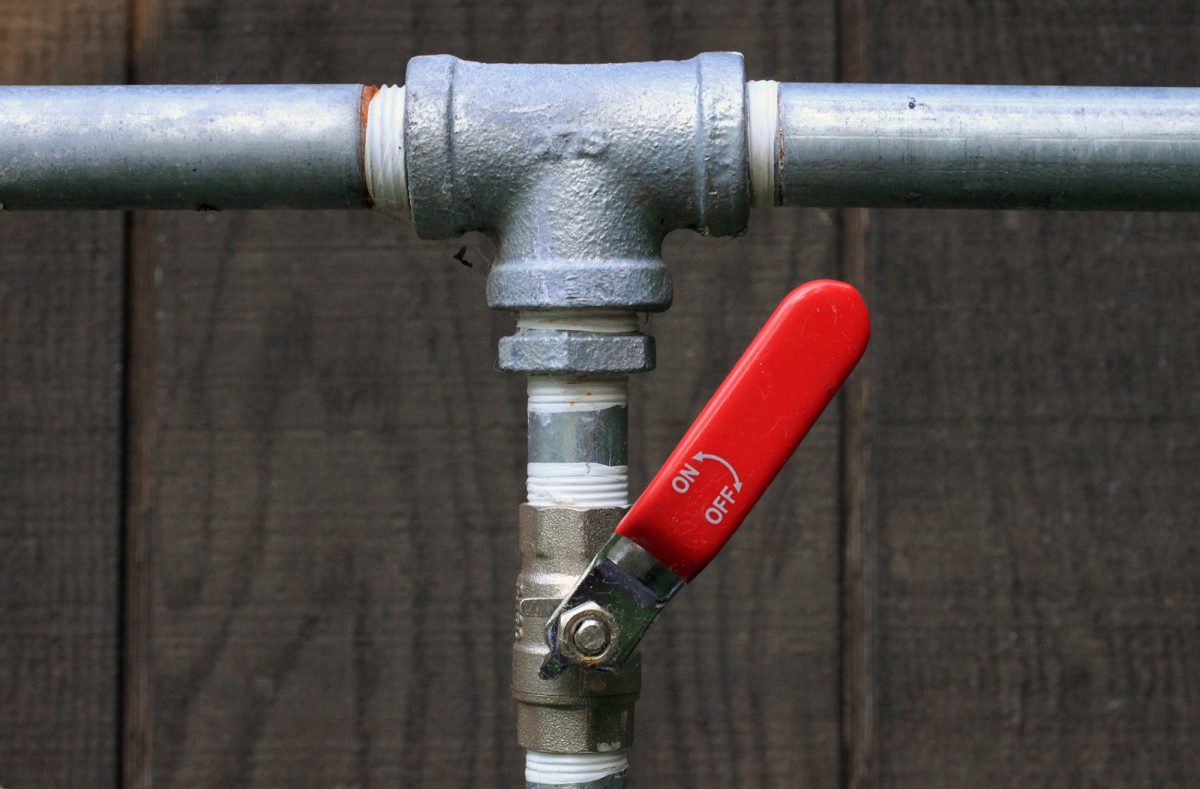 We can provide the regular diagnostic of your plumbing assets — check out the details on our website.
As an illustration of our work you can check out what the customers say about our HVAC services on Yelp:
Read Jason W.'s review of Fuse HVAC, Refrigeration, Electrical & Plumbing on Yelp 
Read Y L.'s review of Fuse HVAC, Refrigeration, Electrical & Plumbing on Yelp 
In addition, we can help you, if you need other plumbing services, for example:
Water Heater Installation, Repair and Replacement;
Tankless Water heater Installation and Repair;
Pipe Installation, Service and Repair;
Leak Detection and Repairs;
Water Line Installation, Repair and Service;
Sewer Installation, Service and Repair;
Drain Installation, Service and Repair, Cleaning;
Main Shut Off Replacement;
Plumbing Annual Maintenance;
Gas line Installation, Service and Repair;
Toilets Installation and Repair;
Facets Installation and Repair;
Water Services.
About Fuse
Fuse HVAC, Refrigeration, Electrical & Plumbing was founded in 2007. So, the company headquarter location is San Jose, California. Besides, the company has a network of geographically distributed offices across the country. Fuse HVAC, Refrigeration, Electrical & Plumbing is an official authorized dealer of Bryant, as well as a Mitsubishi Diamond Elite Contractor. So we provide HVAC installation and repair services, electrical services, plumbing services and refrigerating services. Certainly Fuse provides warranty for labor and parts: 12 months for repair labor, besides we provide up to 3 years warranty for labor for HVAC-installations.
Also, our company provides same-day service, 7 days a week for residential, commercial and industrial HVAC installation, similarly we provide service for HVAC repair. But most importantly the technicians of the company are knowledgeable professionals with outstanding skills in installation and repairing all brands and models of all major HVAC systems.
Altogether we pride ourselves on being the best HVAC, Refrigeration, Electrical & Plumbing service in the country!