$100 for a Social Media Post
We believe that you are a creative, talented, and cheerful person. Have you thought about trying yourself as an influencer? Or a FUSEfluencer in this case! For all our devoted customers we introduce a contest for the most interesting social media review with a guaranteed $10 prize and additional $100 prize every month. Here is how to get it:

Get a job done by FUSE — it can be any HVAC, refrigeration, electrical or plumbing installation, repair or service. Both residential and commercial projects qualify.
Post a review in any social media you own and tag our page in it. The review can be whatever you want it to be — you can write a couple of sentences, post a video of the process or take a selfie with our technician. Both posts and stories qualify. There are no boundaries for your creativity!
Send a screenshot of the story to review@fuseservice.com. We receive lots of messages every day and sometimes can miss a new tag.
Receive a prize of $10 instantly for the posted review — we will send a $10 gift card to your email.
After posting a review in social media you automatically participate in a monthly contest for the best review. In the end of each month we choose a review that we like most and we award its creator with $100!
You can find and tag us in:
Instagram | Facebook | Google | TikTok | LinkedIn 
Here is an example what your review might look like in Instagram: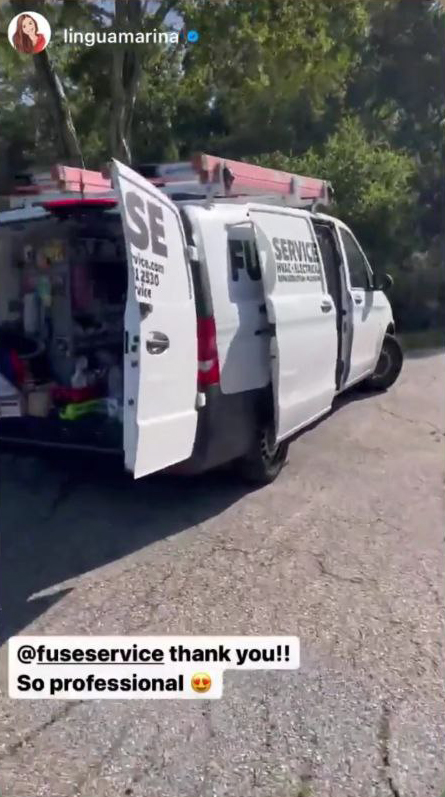 Here is what it might look like on Facebook:

That's it! The only thing left to do is to write your review and post it on social media — and you are golden!
Disclaimer: one customer can post maximum of three reviews per month.