Trusted Heat Pump System Repair Company In San Jose CA
The customer's heat pump didn't work very well and has to be recharged with refrigerant every year. The leak was on the condenser coil. So we replaced the condenser unit and evaporator unit fan coil on the ceiling.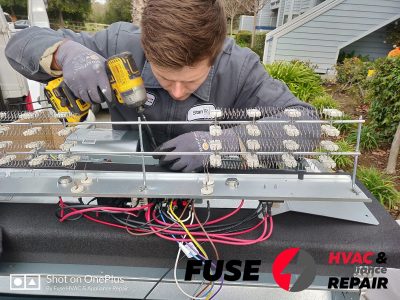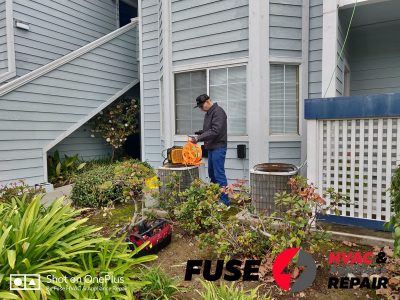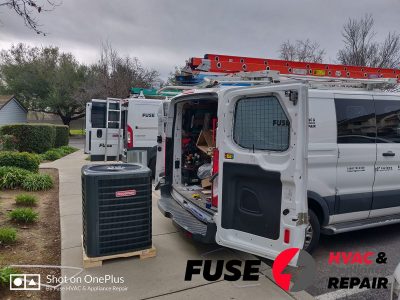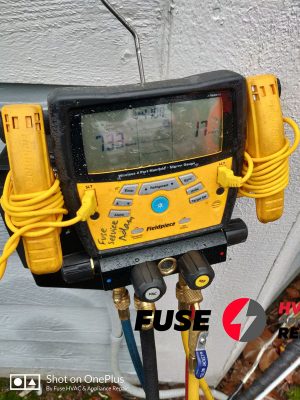 What Our Heat Pump Services Include
Service is provided by qualified EPA certified specialists.
Labor includes:
• Old compressor unmount and recycling according EPA standards
• Replacing freon filter drier
• New compressor installation
• Nitrogen test performing to to exclude the possibility of refrigerant leaks
• Vacuuming sealed system to 500 micron vacuum deep.
• Charging sealed system with new refrigerant
• System test
Warranty for repair is 1 year.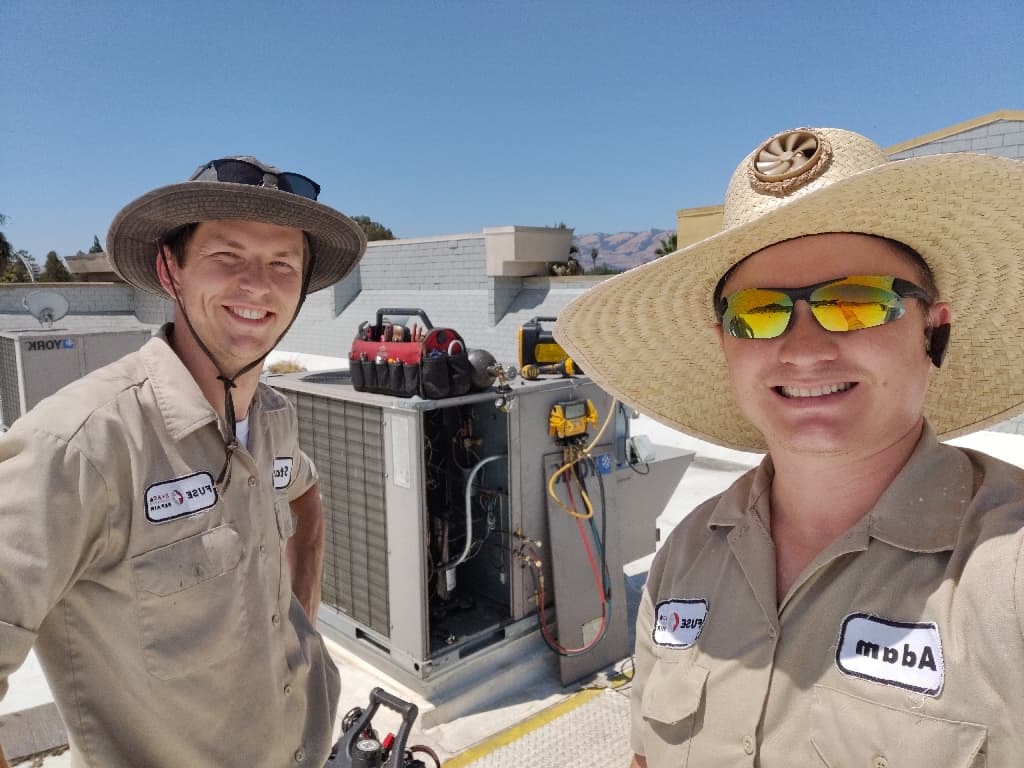 Fixing Our Client's Heat Pump Problem
The client's ceiling heater did not start, which was a heat pump. The issue turned out to be in the wall thermostat – closing the jumpers Y and R started the unit instantly. Thermostat  had to be replaced.