Heat Pump System Replacement in an apartment complex, Sunnyvale, California
Our licensed technicians have a really big project in progress. They were asked to perform heat pump system replacement more than 17 times in an apartment complex in Sunnyvale, California.
How do you perform a Heat Pump System Replacement?
Since this type of work can only be carried out with the Homeowner Association's permission, it is essential to obtain one as well as to be in a constant communication with HOA. In addition to that, our company had to complete the Building Permit Application Form, submit the plans and any other required documents. All the paperwork was done smoothly and in a timely manner. After that, it was time to get to work.
Some of the installations in this building are still ongoing. However, a couple of them are already finished and delivered. We can tell you about several completed cases of Bryant Heat Pump system replacement. In all cases, firstly, our technicians dismounted, hauled away and recycled old insulation. Then they installed new equipment according to the building standards. You can find the video of the process down below.
In each apartment our technicians installed:
Bryant BH16NA024P0G HEAT PUMP (16 SEER 9 HSPF HP);
FAN COILS – FMC4 Ceiling Fan Coil 2 TON;
Nest Thermostat for controlling the home from the phone.
Qualified EPA certified specialists provided this service, besides Fuse provides a 3 years warranty for HVAC-installation labor.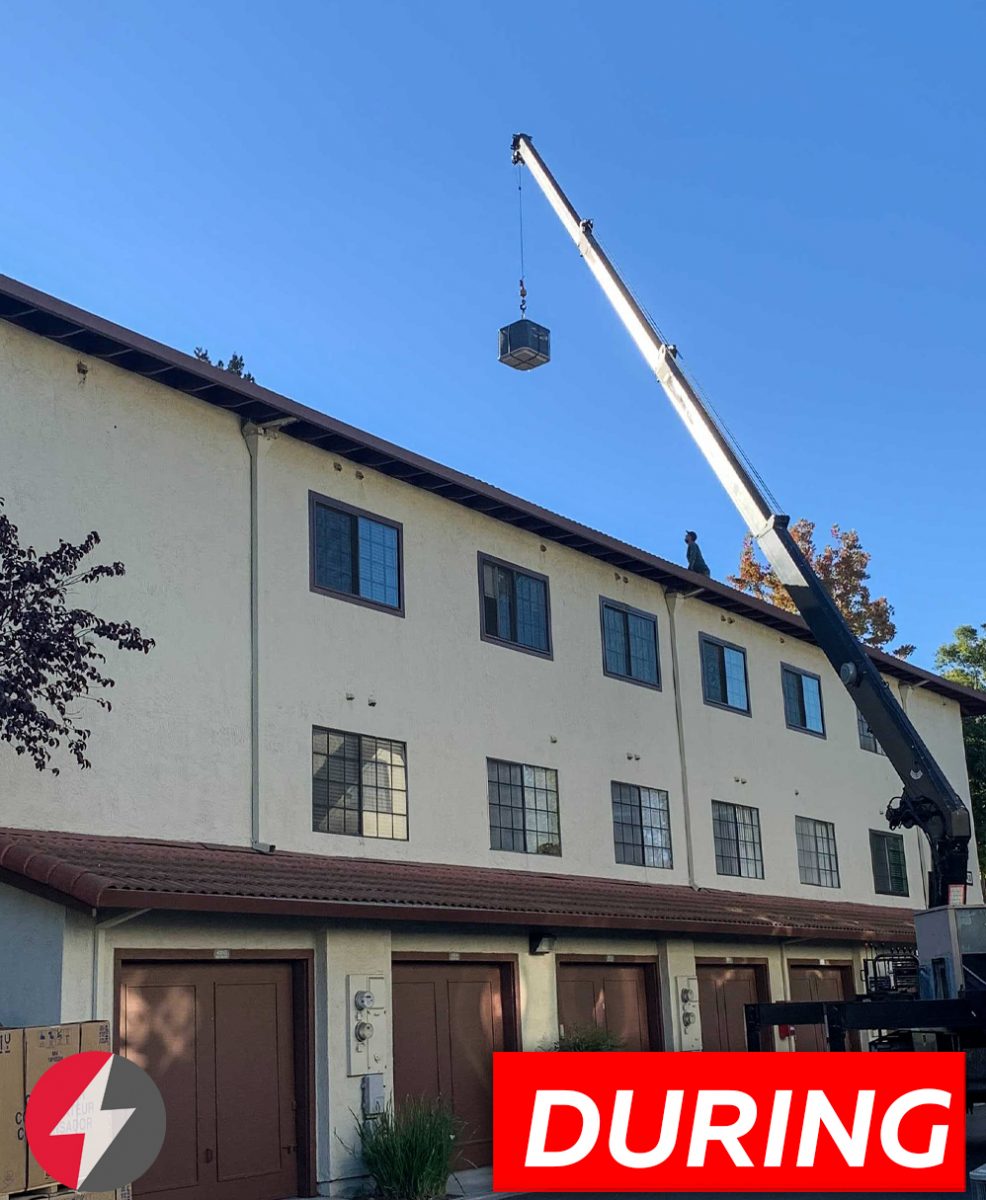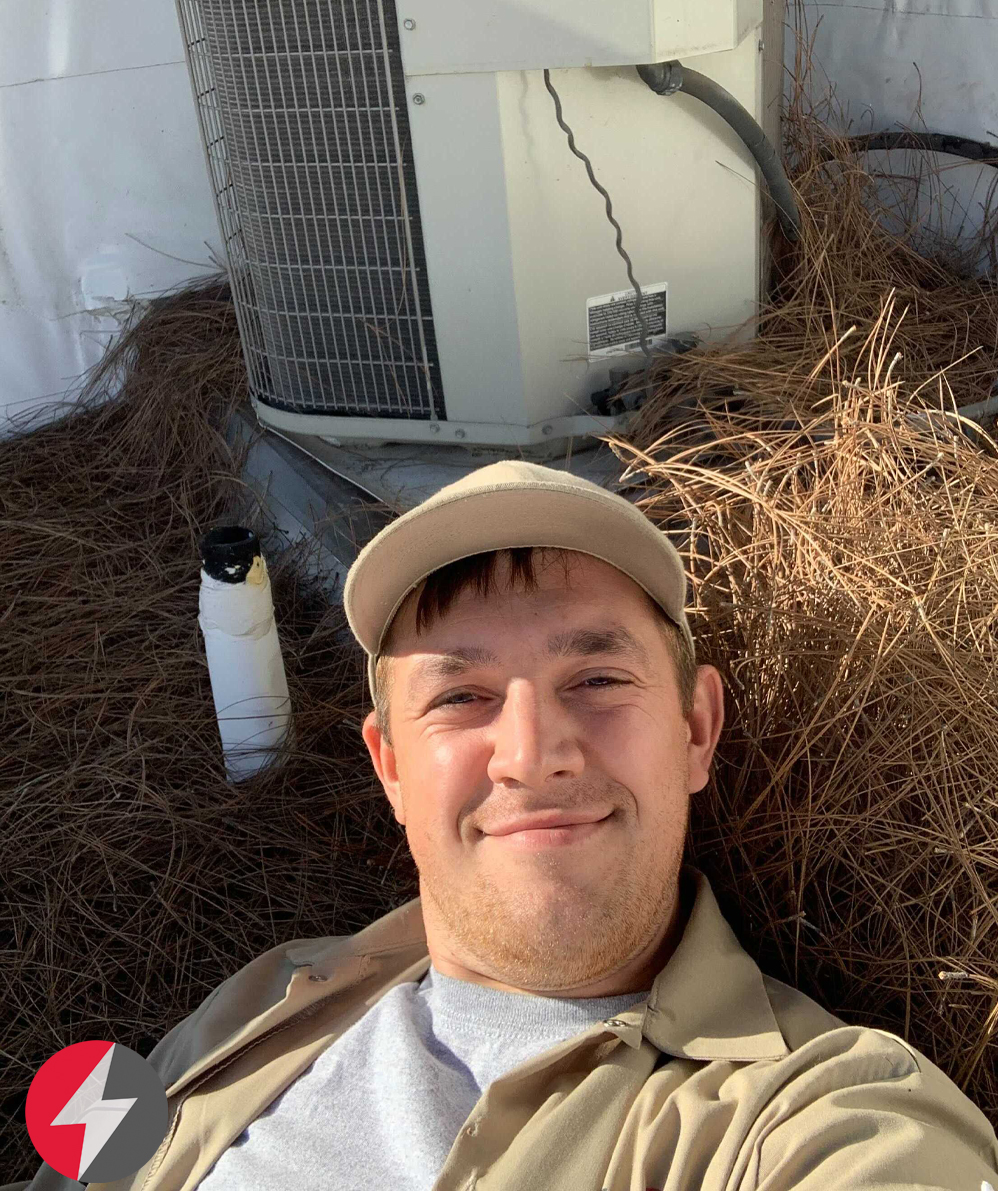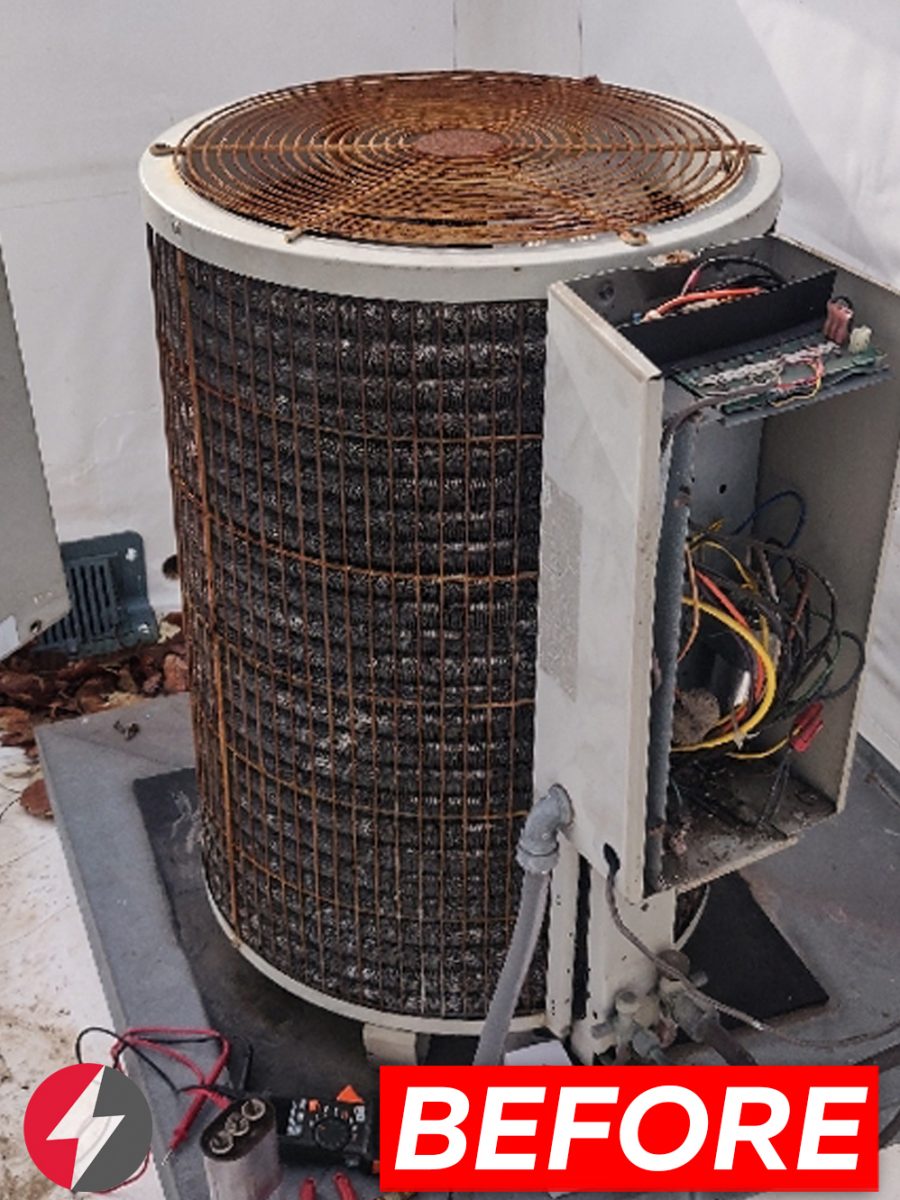 You can also enjoy the video of the process. We post more to our Instagram page, go give us a follow!
View this post on Instagram
Apart from this type of work our technicians can perform various services, for instance, they can install HVAC Ultra Quiet operation Slim AC or Mitsubishi M – Series HVAC system.
In addition, we can help you, if you need other HVAC installation, for example:
HVAC Ultra Quiet operation installation in San Jose;
furnace installation in San Jose;
heater installation in San Jose;
air conditioner installation in San Jose;
AC installation HVAC 926TB48080V17 in San Jose.
Similarly, we can make repair, for example:
Heat Pump System Replacement in

Sunnyvale

;
Bryant installation;
HVAC repair in San Jose;
furnace repair in San Jose;
air conditioner repair in San Jose;
heater repair in San Jose;
ventilation San Jose;
ducts San Jose;
ducts repair San Jose.
About Fuse:
Fuse HVAC, Refrigeration, Electrical & Plumbing was founded in 2007. So the company headquarter location is San Jose, California. Besides the company has a network of geographically distributed offices across the country. Fuse HVAC, Refrigeration, Electrical & Plumbing is an official authorized dealer of Bryant, likewise we provide HVAC & appliance repair services of the all major brands and models of HVAC and appliances. Certainly Fuse provides warranty for labor and parts: 6 months for appliance replaced parts and labor, 12 months for refrigeration and HVAC jobs, besides we provide up to 3 years warranty for labor for HVAC-installations.
Also, our company provides same-day service, 7 days a week for residential, commercial and industrial HVAC installation, similarly we provide service for HVAC repair and appliance repair. Most importantly the technicians of the company are highly trained and certified professionals who are knowledgeable and experienced in installation repairing all brands and models of all major HVAC and appliances.
In conclusion, we pride ourselves on being the best HVAC & appliance repair service in the country!