How Long Do HVAC Systems Last? Expert Insights Revealed!
When it comes to the comfort of our homes or offices, HVAC (Heating, Ventilation, and Air Conditioning) systems play a crucial role in keeping us cozy during winters and cool during scorching summers. However, like any mechanical system, HVAC units have a limited lifespan. It is extremely useful for the homeowners and businesses to understand how long do HVAC systems last because it will allow to plan for maintenance and replacements on time. In this article, we will explore the factors that affect how long do HVAC systems usually last, signs indicating when it's time for a replacement, and expert tips from Fuse Service San Jose CA to maximize the lifespan of your system.
Understanding the Lifespan of HVAC Systems
As the complex and sophisticated assets HVAC systems rely on various components to work in harmony to regulate indoor temperatures. A standard heating and cooling setup often includes a furnace, an air conditioner, ductwork, and a thermostat. How long such a setup lasts can vary based on the kind of unit, its maintenance frequency, usage intensity, and surrounding conditions.
Many heating and cooling units are built to serve for approximately 15 to 20 years. Yet, with diligent upkeep and consistent care, some premium units might even exceed this general duration. Conversely, overlooking routine care can detrimentally affect its longevity. Let's delve into the various elements that determine how long do home HVAC systems last.
How Long Do HVAC Systems Usually Last?
The lifespan of HVAC systems can differ based on their type. Let's take a closer look at how long do HVAC systems last in regards to all their components:
1. Furnace
A furnace, which is responsible for heating, can last around 15 to 30 years. Gas furnaces tend to have a longer lifespan compared to electric ones.
2. Air Conditioner
The air conditioning unit, normally located inside, which cools your home or office, typically lasts anywhere between 15 to 20 years. You can extend this time by regularly changing air filters and scheduling annual maintenance with a professional service.
3. Ductwork
The ductwork is responsible for distributing conditioned air throughout the building. It is built to last, so it can survive up to 25 years or more. Proper insulation and occasional inspections can help you prevent leaks and maintain the efficiency of your ducts.
4. Thermostat
The thermostat is the indoor device that controls the HVAC system, and it usually lasts around 10 to 20 years. Upgrading to a programmable thermostat can enhance energy efficiency and extend its life.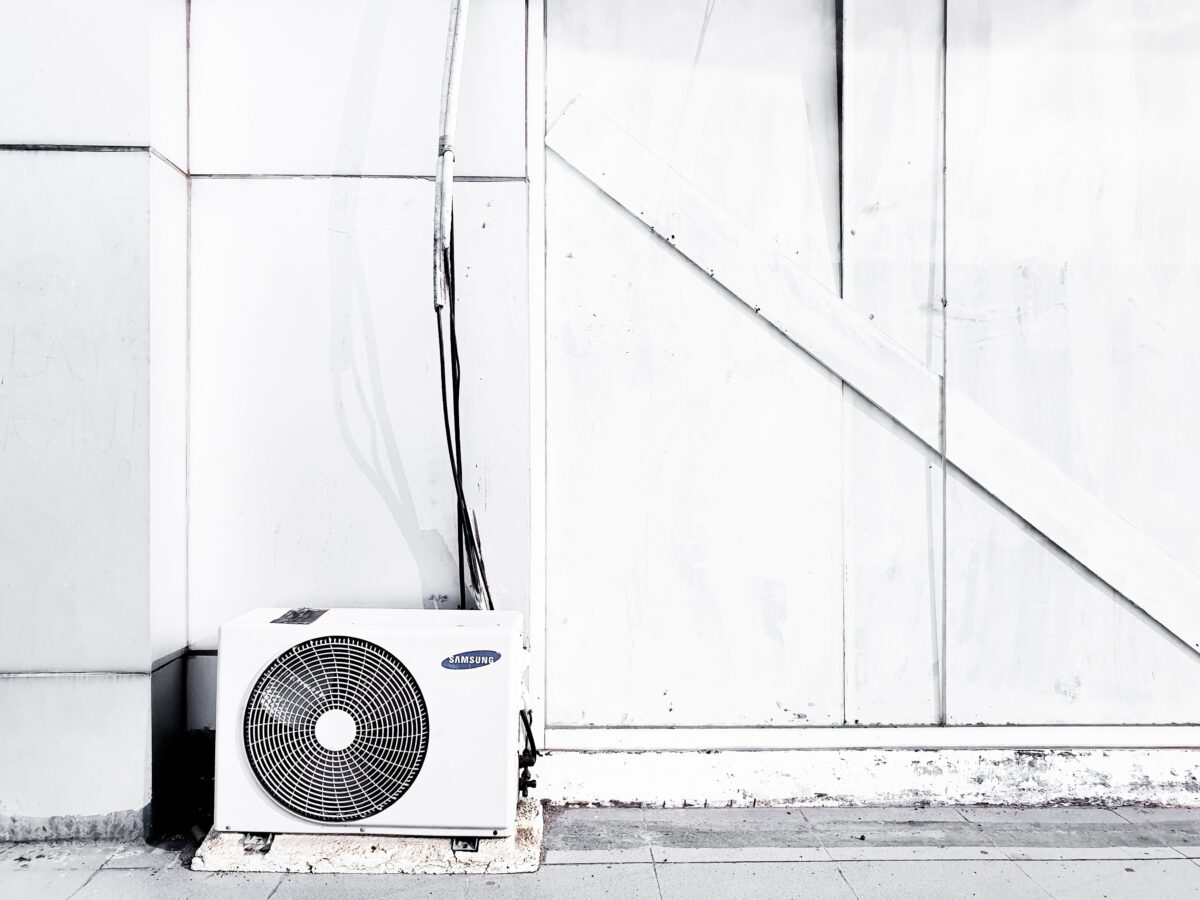 Signs Your HVAC System Needs Replacement
Over time, heating and cooling units might exhibit wear, signalling a potential need for HVAC installation or replacement. Look out for these telltale signs:
Increased Energy Bills. A noticeable rise in your utility costs, without an evident jump in consumption, might suggest that your heating and cooling unit isn't functioning as efficiently as before, necessitating a change.
Uneven Temperature Regulation. If certain areas in your residence or workspace feel warmer or cooler than others, it might hint at potential duct issues or an older heating and cooling system struggling to distribute air uniformly.
Strange Sounds. Should you hear peculiar noises like thuds, clinks, or abrasive hums from your unit, it's likely indicating parts are deteriorating and require examination.
Constant Repairs. If you find yourself frequently calling technicians for multiple repairs, it might be more cost-effective to invest in a new HVAC system rather than pouring money into an old one.
Old Age. As mentioned earlier, if your HVAC system is older than 15 to 20 years, it might be time to consider a replacement to avoid sudden breakdowns and inconvenience.
How Long Do Residential HVAC Systems Last?
Residential HVAC systems follow a similar lifespan pattern to standard systems. However, some factors unique to residential settings can affect how long do HVAC systems last in the average homes:
1. Usage Patterns
Residential HVAC systems often run more frequently than commercial ones, especially in extreme weather conditions. Consequently, their lifespan might be closer to the lower end of the average range.
2. Indoor Air Quality
The indoor air quality can impact HVAC system components. Regularly changing air filters and ensuring proper ventilation can extend how long do residential HVAC systems last.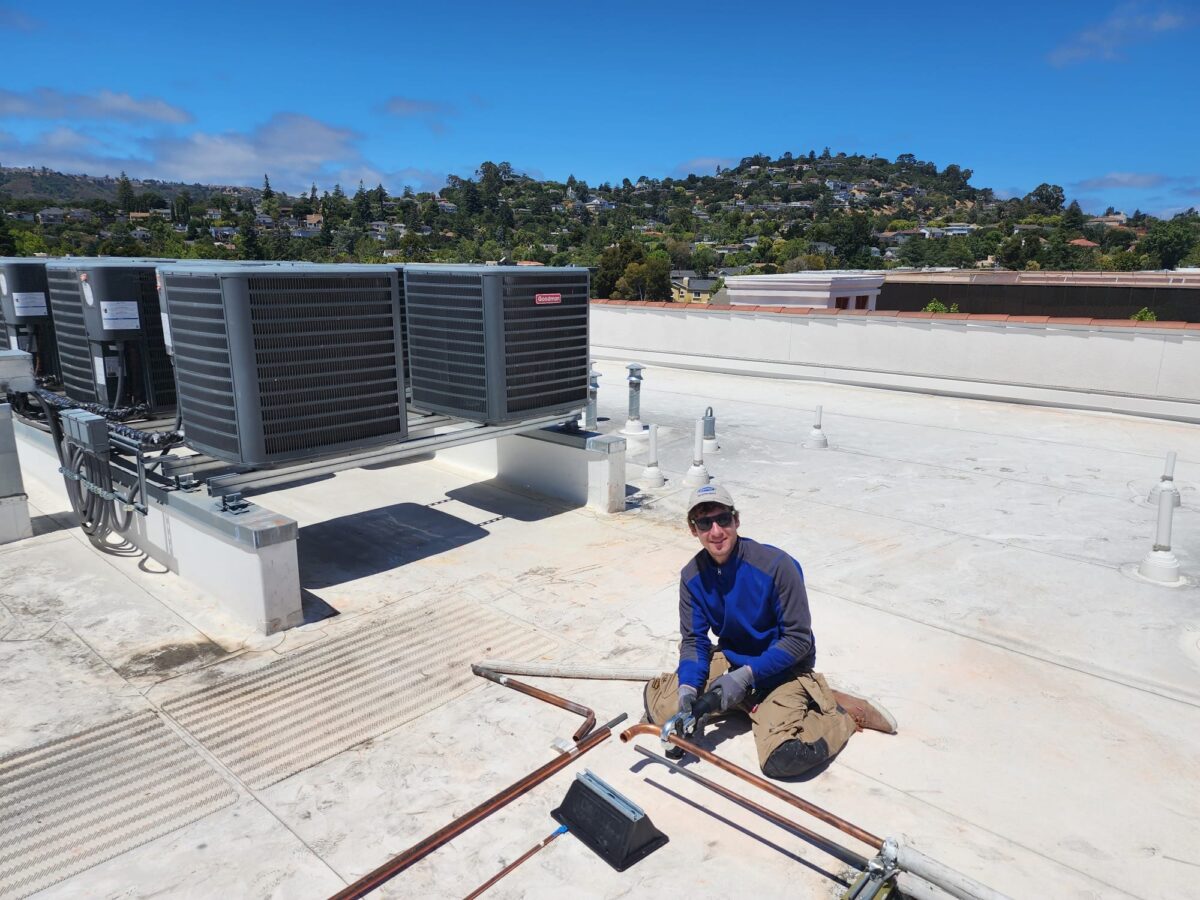 Maximizing the Lifespan of Your HVAC System
While the lifespan of HVAC systems is finite, there are several steps you can take to extend their longevity:
1. Regular Maintenance
Schedule annual maintenance by a qualified HVAC technician to inspect and tune up your system. Regular maintenance helps identify potential issues early and ensures optimal performance.
2. Clean and Replace Air Filters
Regularly maintaining and swapping out air filters not only boosts the quality of indoor air but also stops the system from exerting too much, potentially causing early deterioration.
3. Fine-tune Thermostat Preferences
With programmable thermostats, you can customize temperatures according to your daily routine, minimizing undue pressure on the system during off-peak times.
4. Guarantee Adequate Air Flow
Ensuring the right ventilation aids in steady air circulation, preventing the heating and cooling system from straining in areas with inadequate airflow.
5. Expert Assessments
Seek a specialist's opinion to review channels, electrical links, and other essential parts to identify potential issues early on.
Conclusion
To sum up, it's vital for both residential and commercial entities to understand how long do HVAC systems last. Recognizing the typical duration of various parts and identifying deterioration signs enables you to decide when a system update is necessary. It's worth noting that consistent care and best practices can prolong the lifespan of your heating and cooling unit, promising optimal performance for an extended period so you won't have to wonder how long do home HVAC systems last. Hence, cherish your HVAC setup, and it will reciprocate the favor. For routine checks with FUSE, just ring (669) 242-5354 or send a message to support@fuseservice.com.