HVAC Installation San Jose CA
Fuse Service is your premier destination for professional HVAC installation. With our HVAC installation services in San Jose, CA, you gain access to high-quality, reliable heating, ventilation, and air conditioning solutions.
Benefits of Professional HVAC Installation Services in San Jose
Opting for professional HVAC installation comes with multiple benefits. As experts in HVAC installation San Jose, we bring you:
Expertise and Experience: Our technicians have years of knowledge and experience behind their backs, ensuring that your HVAC system is installed correctly and optimally for efficient operation.

Quality Equipment: We use top-of-the-line HVAC systems from trusted manufacturers, promising durability, efficiency, and a high return on investment.

Post-installation Support: A dedicated team provides round-the-clock support for any HVAC concerns you may have after installation.
HVAC Installation San Jose CA: Our Services
At Fuse Service, we specialize in offering comprehensive San Jose HVAC installation services. Our team can manage a variety of needs, whether you're setting up a new home, upgrading an old HVAC system, or expanding your business facilities. Our services include:
Residential, commercial and industrial HVAC system installation;

Ductless services;

VRF systems installation;

Ductwork installation and repair;

Regular maintenance and support and much more. 
Why Choose Our San Jose Heating Installation Services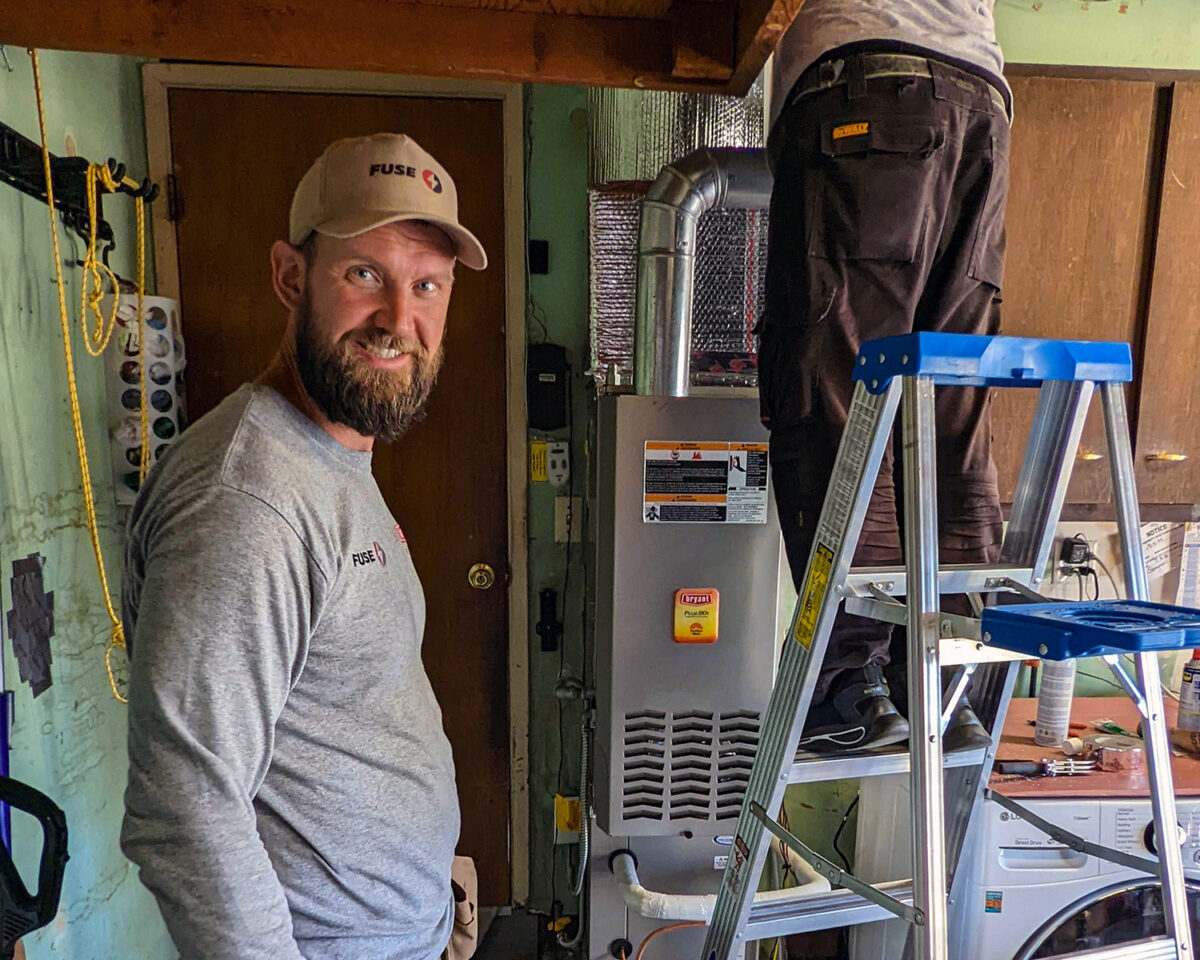 San Jose heating installation services from FUSE are about more than just setting up equipment. We provide a holistic approach, considering every factor that can impact your heating system's performance. Here's why we stands out:
Customized solutions: We understand that every building has unique needs. Therefore, we offer tailored heating solutions to meet those specifications perfectly.

Energy-efficiency: Our goal is to install heating systems that provide maximum comfort with minimum energy usage, contributing to a healthier environment and lower energy bills cost.

Certified technicians: Our San Jose heating installation team comprises certified and highly trained technicians, guaranteeing professional and precise service.

Superior customer service: Customer satisfaction is our main priority. We are committed to providing top-notch service at the best price and support at every stage of your HVAC project.
San Jose HVAC Installation Process
The San Jose HVAC installation process at Fuse Service is designed to ensure precision and customer satisfaction. It starts with an in-depth consultation to understand your unique needs. Next, our team conducts a comprehensive assessment of your site, considering factors like layout, size, insulation, and climate. Based on this analysis, we recommend the best HVAC system for your needs and budget.
Once you've decided on the system, our skilled technicians conduct the install, ensuring every component is properly set up for optimal function. After installation, we don't just walk away; we ensure the system is working correctly and provide necessary guidance to help you get the most out of your new HVAC system.
Contact Us
Ready for the best HVAC installation San Jose CA has to offer? Fuse Service is here to provide top-quality HVAC solutions tailored to your needs. Order our service today and experience the benefits of professional, reliable, and efficient HVAC installation services in San Jose. Your comfort is our business, and we are committed to providing a seamless, satisfying experience from start to finish.