Fuse HVAC, Refrigeration, Electrical & Plumbing became certified Mitsubishi Diamond contractor.
Fuse became
certified
Mitsubishi  Diamond contractor
.
Now Fuse will provide the best warranty terms upon installation of Mitsubishi Electric Trane HVAC US systems. We will provide premium protection plan with extended 12 years warranty. This premium protection plan will provide for free for our customers. This warranty guarantees you that you will not worry about HVAC replacement longer than the standard manufacturer's warranty provided by other contractors.
Our customers benefits:
Diamond Contractors receive additional product support and installation training.
Diamond Contractors are authorized to provide customers with an exclusive 12-year compressor and parts warranty (Free).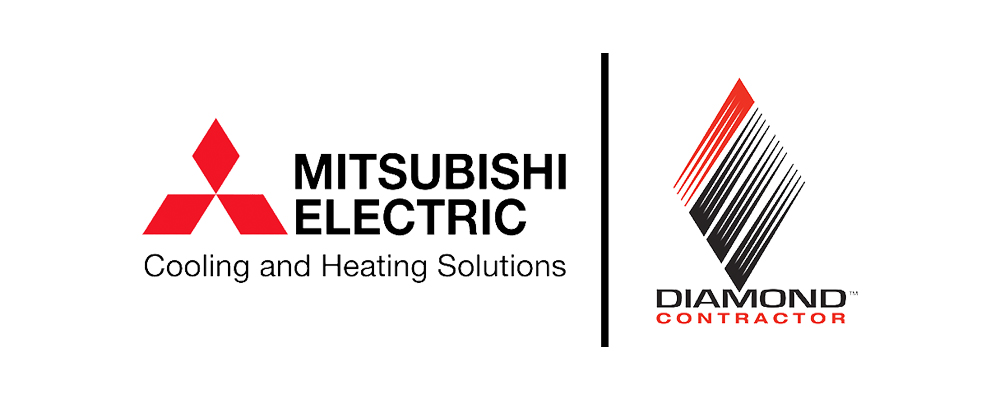 Mitsubishi Electric Trane HVAC US LLC (METUS) was formed in May 2018 and headquartered in Suwanee, Georgia. Mitsubishi Electric Trane HVAC US LLC (METUS) is a leading provider of ductless, ducted and VRF systems in the United States and Latin America. A joint venture between Mitsubishi Electric US, Inc. and Ingersoll Rand plc, the company provides innovative products, systems and solutions capable of heating and cooling a broad range of applications, from tiny homes to large commercial buildings.
METUS is the exclusive marketer of Zoned Comfort Solutions® and a leading marketer of Variable Refrigerant Flow (VRF) heating and cooling technology. Systems sold by METUS include a wide variety of technologically advanced products designed to deliver superior efficiency, comfort and control for every home or building type.
METUS supports a family of brands which includes Mitsubishi Electric Cooling & Heating, Trane® / Mitsubishi Electric and American Standard® / Mitsubishi Electric.
METUS has won industry-leading awards for its products and innovative practices, including a 2018 Architectural Products Innovation Award; a 2018 Global Innovation Award from NAHB; 2018 Green Innovation of the Year and Greenest Brand Awards from Green Builder Media; and a 2019 Buildings Money-Saving Product Award. In 2019, METUS was also recognized with the Large Supply Chain Pioneer Award from Partnership Gwinnett (Gwinnett County, Georgia).
Mitsubishi Electric's industry roots go back to 1982 when the company introduced ductless mini-splits to the marketplace. Previous product accolades include a 2017 Appliance Design Excellence in Design Award; a 2017 Consulting-Specifying Engineer Product of the Year Award; Buildings Money-Saving Product Awards in 2017 and 2018; a 2018 ACH&R News Dealer Design Award; and the 2018 International Award in the Gwinnett Chamber's IMPACT Regional Business Awards. Various company personnel have been recognized with distinctions such as the 40 Under 40 Award from ACH&R News.