Professional and Efficient Plumbing Services in San Jose, California
Plumber San Jose CA
Whether you're battling a stubborn clog or confronting an intimidating leak, there's no task too complex for Fuse Service. We're more than just a plumbing company in San Jose; we're your partners in maintaining a safe, functional, and comfortable home. With an extensive array of services, we have established ourselves as the leading plumber in San Jose.
Reliable Plumber in San Jose for All Your Plumbing Needs
Expertise and Versatility: Our Plumbing Contractors in San Jose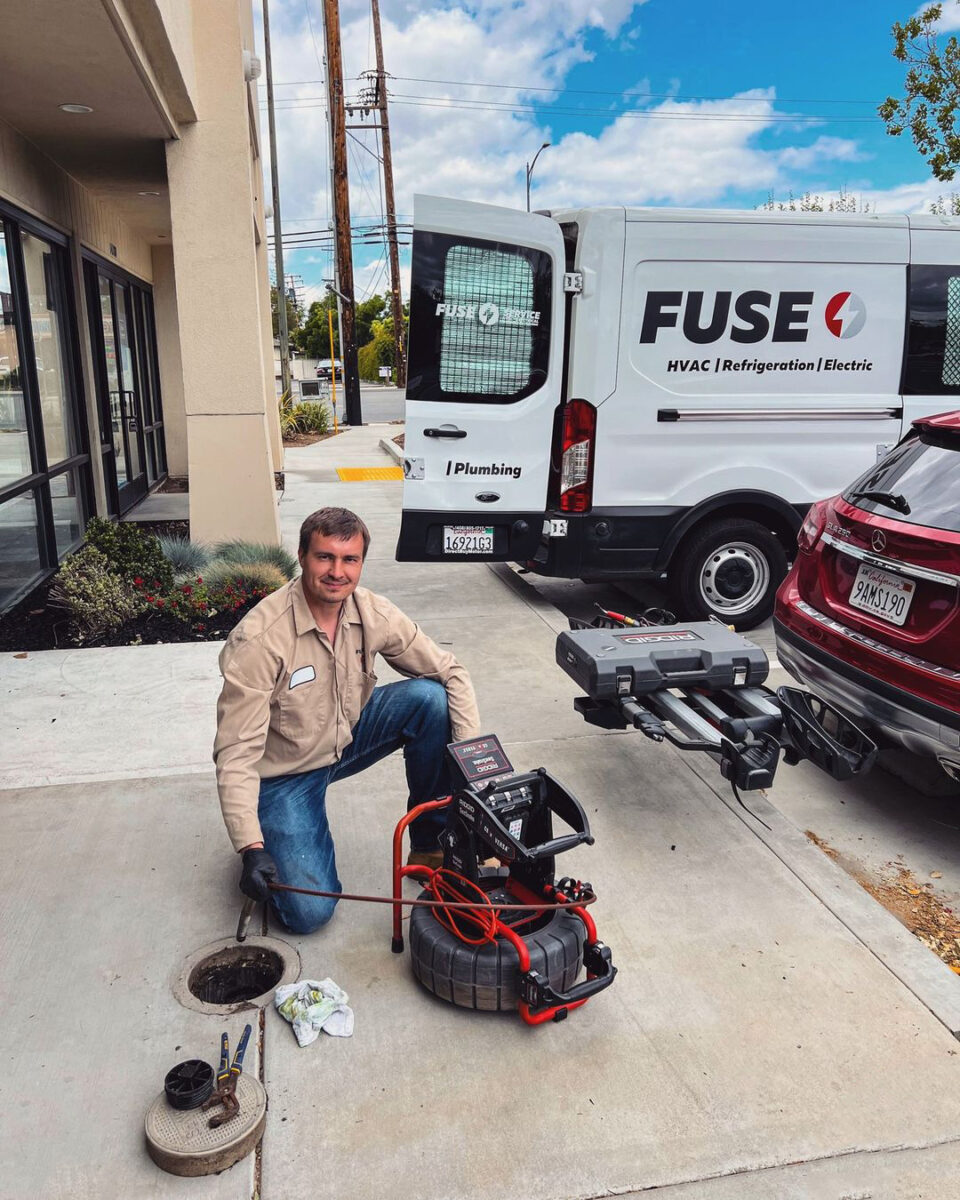 When you choose Fuse Service, you're opting for dependability. Our team of accomplished plumbing contractors in San Jose comes prepared with not just the necessary knowledge, but also the apt tools to address every challenge. Our expertise extends from minor fixes to significant repairs, enabling us to provide prompt and efficient solutions.
Serving an Array of Plumbing San Jose CA Demands
Our team is committed to ensuring your plumbing works like clockwork. We cater to an expansive range of plumbing San Jose CA necessities. Our repertoire of services includes everything from leak detection and repair to all-encompassing drain cleaning, positioning us as your comprehensive solution for all plumbing needs.
Why Choose Our Plumbing Services San Jose
The Fuse Service Commitment: Trust and Excellence
Choosing Fuse Service equates to choosing the twin pillars of trust and quality. Our plumbing services San Jose are well-renowned, with a reputation of quality that speaks volumes. We promise a stress-free experience, thanks to our transparent pricing, efficient service, and remarkable customer assistance.
We Go the Extra Mile for Our Customers
At Fuse Service, our customers are our most significant asset, and we leave no stone unturned in exceeding their expectations. We treat every house as if it were our own, making certain to offer unparalleled care and professionalism in every task at an affordable cost.
Plumber San Jose CA: Residential Plumbing Services
As the preferred Plumber San Jose CA, we offer an extensive array of residential plumbing services. These include:
Water Heater Installation and Repair

Hydro Jet Service

Sewer Works

Pipe Restoration

Emergency Plumbing Services
We're committed to providing prompt, professional service and believe in equipping our customers with the knowledge they need to make informed decisions about their plumbing needs.
Professional Plumbing Company San Jose
As a professional plumbing company San Jose, Fuse Service prides itself on its team of experienced and certified plumbers. Each member of our team is skilled, insured, and extensively trained to provide the best standard of service. Our knowledge and expertise span a variety ofissues, enabling us to offer comprehensive solutions at reasonable price that keep your home running smoothly.
Expert Plumbing Services in San Jose: Quality You Can Count On
When you hire Fuse Service, you're not just hiring a plumber in San Jose; you're investing in a commitment to quality. We guarantee our work because we believe in the value of what we do. Our expert San Jose plumbing team ensures every job, big or small, is completed to the highest standards. We stand by our commitment to quality and work tirelessly to maintain our reputation as a trusted partner in all things plumbing.
In conclusion, if you're seeking a reliable, professional, and high-quality plumber San Jose CA, Fuse Service is your go-to choice. We provide exceptional plumbing services, ensuring the smooth operation of your residential plumbing systems. Order Fuse Service assistance for all your San Jose plumbing needs, and experience the difference in service and quality that sets us apart.