Rebate up to $2500 for Heat Pump Water Heater Installation
Install Heat Pump Water Heater with Fuse and get up to $2500 rebate.

  book online installation of heat pump water heater with FUSE. 
Why is it profitable to install a Heat Pump Water Heater?
BayREN will send you check up to $2500 for installation in 2-3 months via mail
Save energy and money
Provide cooling
Eliminate indoor gas combustion, improving the home's air quality and safety
Reduce air pollution
Reduced carbon emissions
Help homeowners with solar electricity systems transition to 100% electrification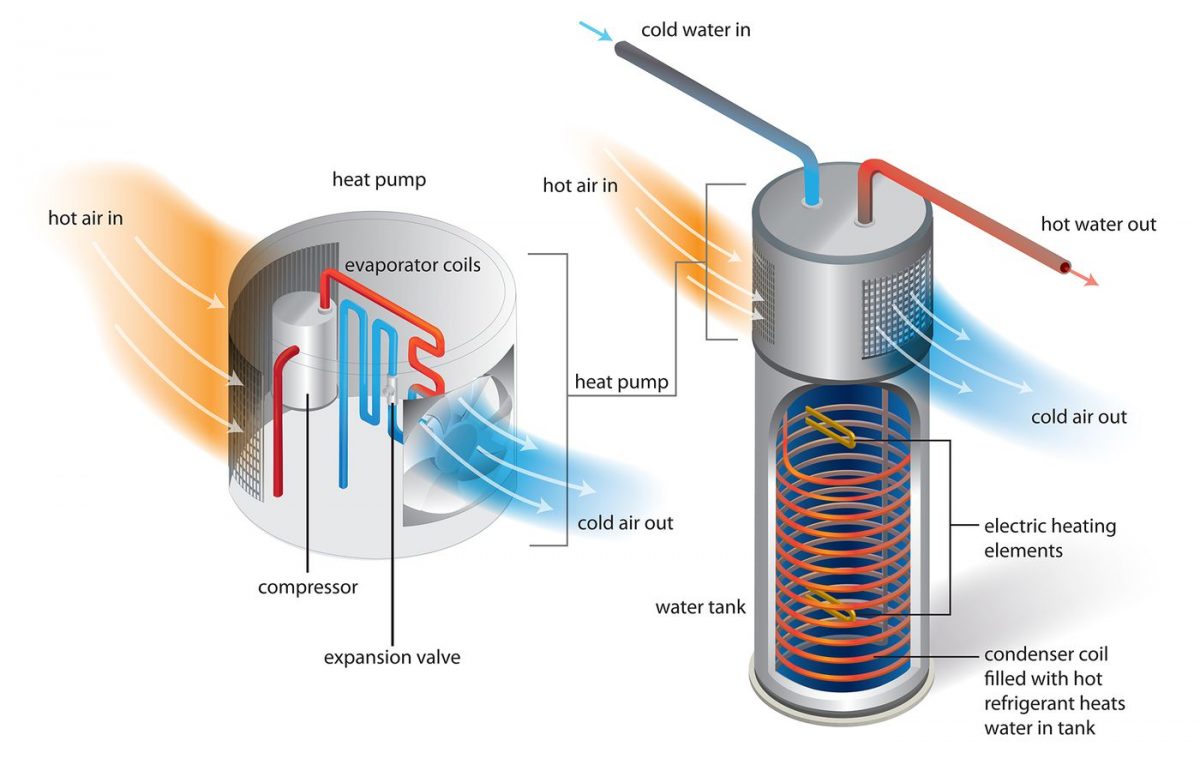 Check your eligibility for rebate https://www.bayren.org/electrification 
The rebate amount in:
Find more information https://www.peninsulacleanenergy.com/heat-pump-water-heater/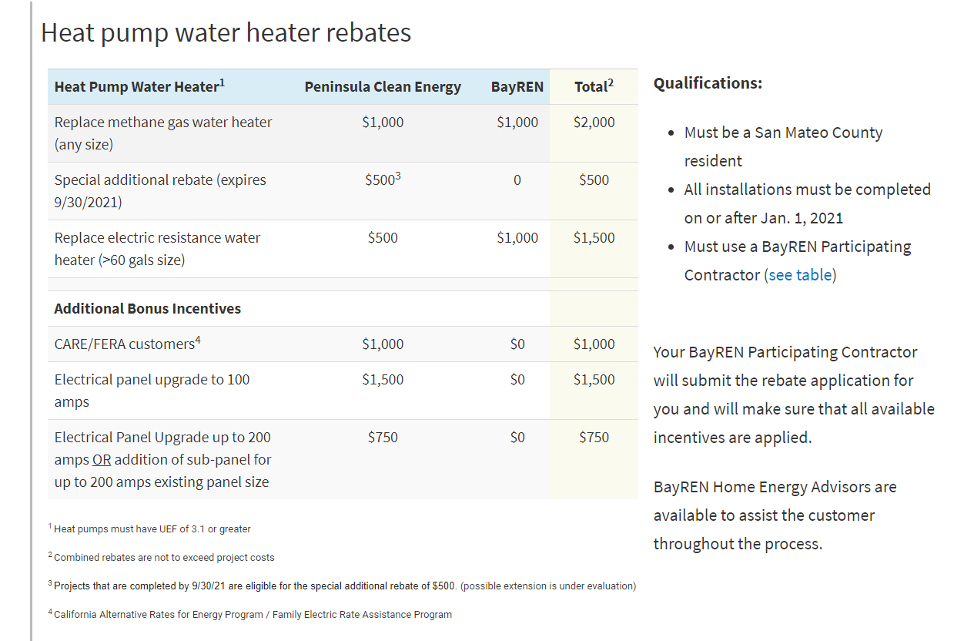 To be qualified for Heat Pump Water Heater installation – UEF (Uniform Energy Factor) > 3.1.
If you want to know how to choose Heat Pump Water Heater: https://www.fuseservice.com/water-heater/ 
Instruction: How to get rebate