Rough Wiring San Jose CA
Rough wiring is definitely a thing not to be left out. If you have troubles with the wiring in your house, absolutely do not attempt to solve them without proper knowledge and qualification. Whether you're renovating an older property or setting up a new one, ensuring your wiring is in the best shape is a priority. With Fuse Service, your search for the best in wiring San Jose ends. As a leading company in the San Jose, CA area, our commitment to excellence shines through in every wire we lay down. Order our services today and experience top quality wiring San Jose.
Why Proper Rough Wiring is Essential
Safety: Incorrect or outdated wiring can lead to significant safety hazards, including fire risks and electrical shocks.
Efficiency: Proper wiring ensures that electrical devices operate optimally, conserving energy and preventing unnecessary expenses.
Longevity: Professional wiring extends the life of electrical systems and devices, saving costs in the long run.
Rough Wiring San Jose: Professional Electrical Solutions for Your Needs
Fuse Service – The Leading Name in San Jose
In a busy city like San Jose, having a reliable electrical system isn't just a luxury – it's a necessity. Our company's team of highly qualified electricians ensures every customer receives the best wiring solutions tailored to their specific needs.
Pricing Transparency and Fairness
Worried about hidden costs? At Fuse Service, our transparency policy ensures you know exactly what you're paying for. We offer the most competitive price in the San Jose, CA market without compromising on quality.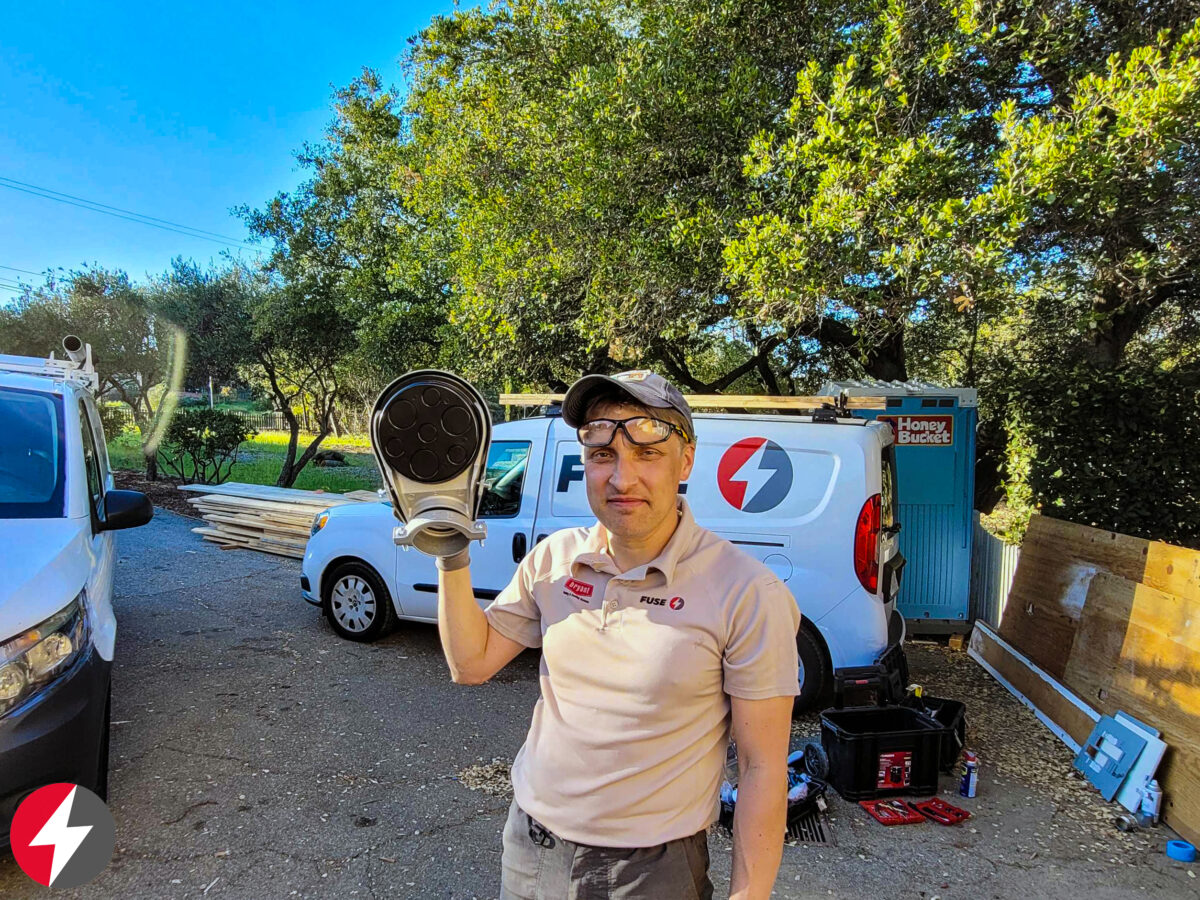 Professional Wiring Repair in San Jose
Every wiring system, over time, requires maintenance. Whether it's general wear and tear or specific damage, it's essential to get timely wiring repair. As part of our extensive services, Fuse Service offers expert repairing systems, ensuring they function perfectly for years to come.
Benefits of Timely Wiring Repair
Avoid Higher Costs: Addressing issues promptly can prevent minor problems from turning into more expensive repairs or replacements.
Safety First: Regular inspections and repairs provide that potential hazards are detected and eliminated before they become a threat.
Maximum Efficiency: New wiring allows for all your home assets and connected devices to operate at their peak performance.
Electrical Upgrades and Retrofitting
Besides our expertise in rough wiring and repairs, FUSE is also there for any electrical upgrades and retrofitting services. Looking to boost the energy efficiency of a vintage property? Or maybe you would like to integrate the newest technological innovations? Our qualified team is fully equipped and ready to modernize your electrical infrastructure, making sure it's totally prepared for the future.
Contact Us
When it comes to electrical services anywhere in general and in San Jose, CA in particular you deserve nothing but the best. Don't compromise on the quality of your life. Choose Fuse Service for your rough wiring, repairs, and other services. Order our upgrades today and feel the difference of professional expertise.
Reach out now for the best wiring San Jose services.