Samsung refrigerator french door leaking water inside fridge – commom problem of all Samsung's refrigerators
Customer complained about his Samsung refrigerator is leaking and bottom drawer in fridge section doesn't opening.
What I saw:
Trace of water on front door freezer
Trace of water on rear side inside of fridge.
So reason is clogged drain line. I opened rear cover of fridge and clean drain line.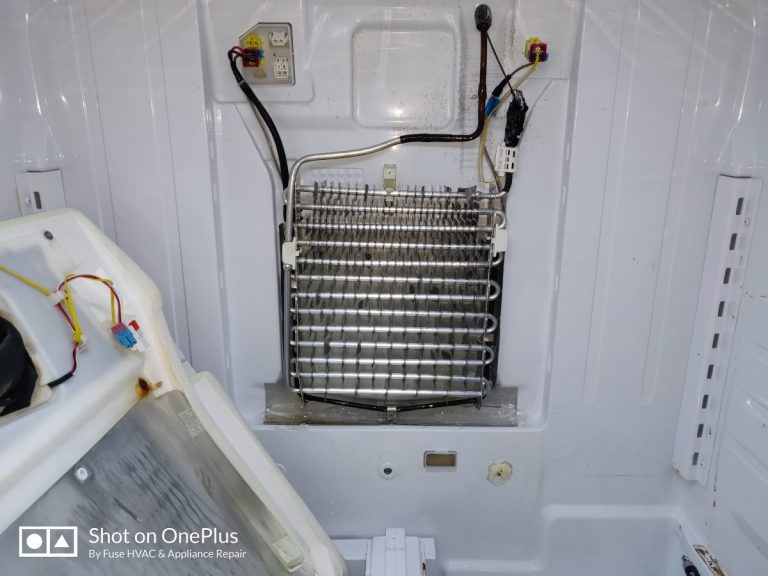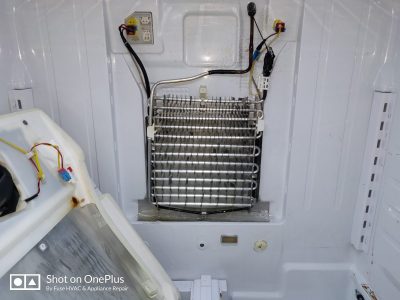 #sanjose #milpitas #sunnyvale #denver #losangeles #denver #furnace #refrigerator #oven #airconditioner #repair #appliancerepair #appliancerepairsanjose #ifixed #hvacrepair #nashville #tennessee
#hvac #contractor #hvaccontractor #hvactechnician #hvacgod #hvactech #refrigeration #tradesman #samsung
Refrigerator TRUE repair in San Jose, California – burned wires
Commercial Refrigerator Beverage-Air M3F47-2 Repair in San Jose, California – refrigerator stopped get cold
Refrigerator SAMSUNG RF26XAERS Repair – fresh food side not cooling enough – Samsung Refrigerator Repair in San Jose, California