San Jose CA HVAC Repair & Installation Contractors – Fuse
Residential HVAC Installation Company Serving San Jose CA
HVAC is an acronym commonly used to refer to a home's heating and cooling functions (furnaces, heat pumps, air conditioners, ductwork, etc.). The HVAC abbreviation is short for heating, ventilation, and air conditioning, and covers basically every aspect of keeping your home environment comfortably controlled in every season. Understanding the definition, however, doesn't help homeowners to fully grasp the complexity of their systems and why they need to utilize routine maintenance and repair services from their local HVAC contractors. To get the most out of your home heating and cooling systems, you must first understand the basics of each component and what to expect from the professionals who help install, maintain and repair them.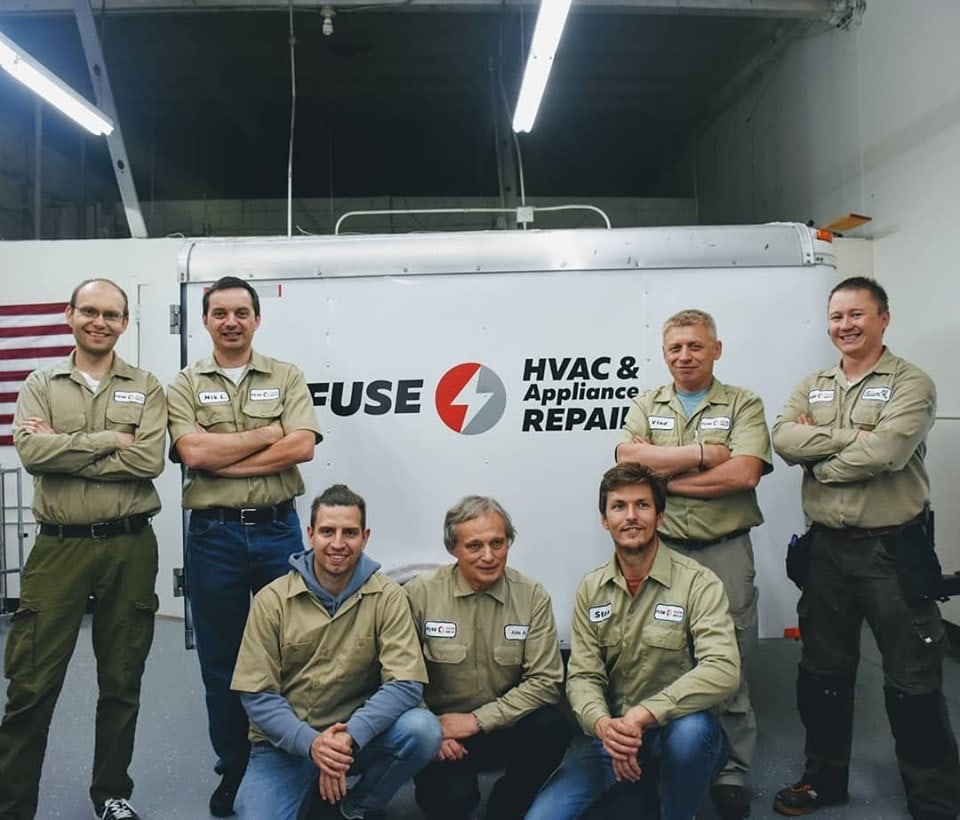 Depending upon the particulars of your home, most residential HVAC systems include everything it takes to keep your home in a tepid state year-round. This includes all components such as your air conditioner, furnace, radiators, air purifiers and filtration systems, thermostats, heat pumps, and even water heaters as well as the ductwork or plumbing used to transport the climatized air or water to various sections of your home. All of these units work together in one complex system of equipment to keep you comfortable in your home.
An HVAC contractor then, is the person responsible for keeping this intricate heating and cooling system in top shape and running smoothly. These professionals are highly trained individuals who are there to help homeowners at every step of the HVAC process from purchase to installation, repair to replacement. Since most homeowners aren't also moonlighting as heating and cooling repair techs in their spare time, finding an HVAC contractor you trust to guide you through the stages of choosing the best system for your home and maintaining it over the years is a highly valuable commodity.
At FUSE, we understand how important this trusted relationship is and we value that trust with our clients. Our highly skilled technicians will always respond immediately and supply same-day service as well as work tirelessly to help our customers find the right solutions for their home. We know not every household has the same heating and cooling needs and we pride ourselves on our ability to help our clients prioritize their needs to reach the purchase and repair needs that fit their individual homes. We also understand every home has their own unique budgets and concerns and we will work to find a solution for every home.
Advice on Choosing the Best San Jose Office HVAC Contractor Near You
If you're looking for an office HVAC contractor in your area, it's important to first understand there is a major difference in qualifications for commercial or industrial HVAC versus residential. Even though the basic principles of the systems are similar, commercial HVAC units are an entirely different beast than their smaller residential counterparts. As a result, they also require technicians who are trained specifically to diagnose and repair the massive intricacies of these systems. What does this mean? To put it simply, it means not just any HVAC professional is going to be able to help you with your commercial heating and cooling system needs. You will need to find a contractor who is extensively trained and certified to handle the larger-scale commercial units.
In addition to being a commercial heating and cooling contractor, HVAC companies should also be required to show all state-issued licenses and insurance bonding statuses (up-to-date) upon request. We recommend all businesses looking for furnace or air conditioning work in their facilities request an up-to-date copy of all certifications before even beginning detailed conversations on repairs or installations. All legitimate and qualified HVAC professional contractors will happily supply this information ensuring their potential clients of their credibility and financial responsibility as well.
Another key component to keep in mind when looking for a repair tech for your office HVAC unit is communication. Yes, it's important to communicate clearly on any issues you are experiencing, but there's also another communication step to stick with: written correspondence. You may be tempted to pick up the phone and call around for information from various local contractors, but if you begin your search with written communication instead of verbal from the first contact, you'll give yourself the added security of written documentation for all conversations. Even from the very first service request, sending correspondence via email will give you documented backup for all details pertaining to your current project.
At FUSE we try to take every possible measure to ease the stress and uncertainty of our clients looking for commercial HVAC work. We are upfront with all of our clients and proudly supply our customers with up-to-date accreditations and insurance coverage directly from the state of California to ensure you that you are dealing with the best in the business. We also give the added benefit of providing our customers with a line of written communication right from the start with our one-click request links.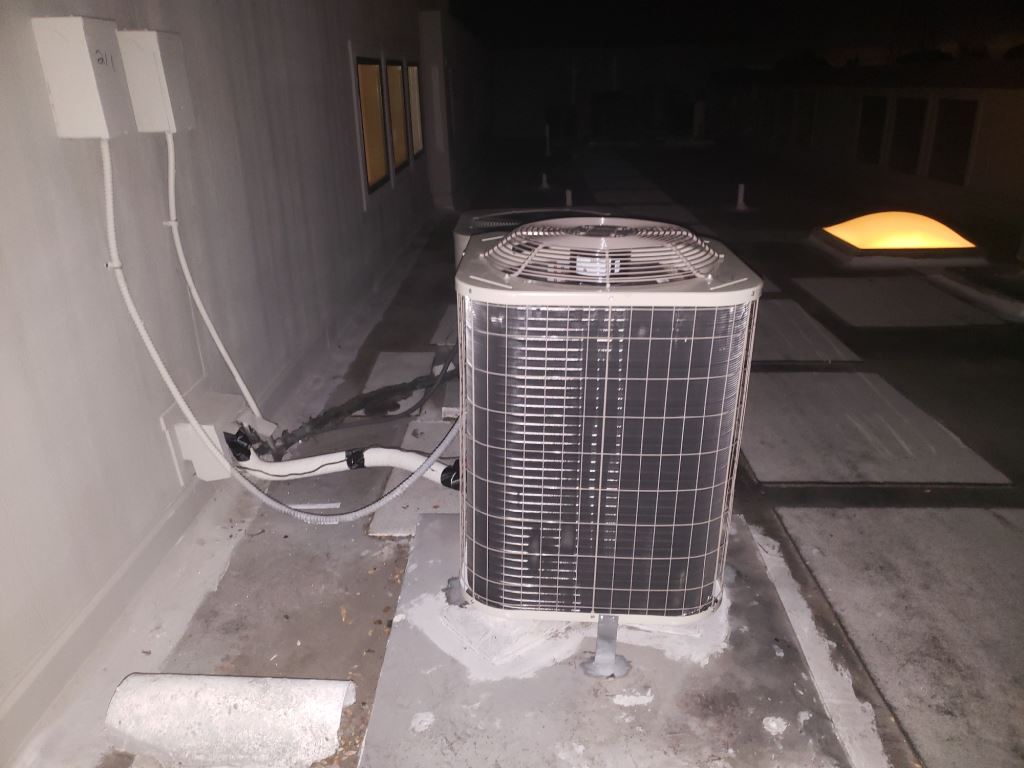 Why Choose Our HVAC Repair Contractors in San Jose, California
If you're in need of a local HVAC repair contractor, you're likely wondering what makes us stand apart from our competitors in the area. That's really a great question and one we are happy to answer for you!
As it happens, our current and previous customers are happy to help us answer this question for you, too. A quick look at our on-site review section will give you a better idea of our dedication to customer service and quality of work on every single account we handle. Want more proof? How about our 5-star ratings on both Yelp and Google by even more of our satisfied customers over the years? Yep, that's right, 5 stars. The love is mutual between us, and it shows!
So, what makes our customers so happy with us? One of the largest feedback comments we receive from clients is how relieved they were with our immediate responses and same-day turn-around for repairs. We know how frustrating it is to sit and waste a day waiting on a repair service to show up or pray your broken unit doesn't cause too many issues with your family or daily routines. That's why we put so much focus on the immediate dispatch of our technicians in your area upon receiving a request for service. We want to get our customers back on track with the HVAC or appliance issues as soon as possible, and we mean it!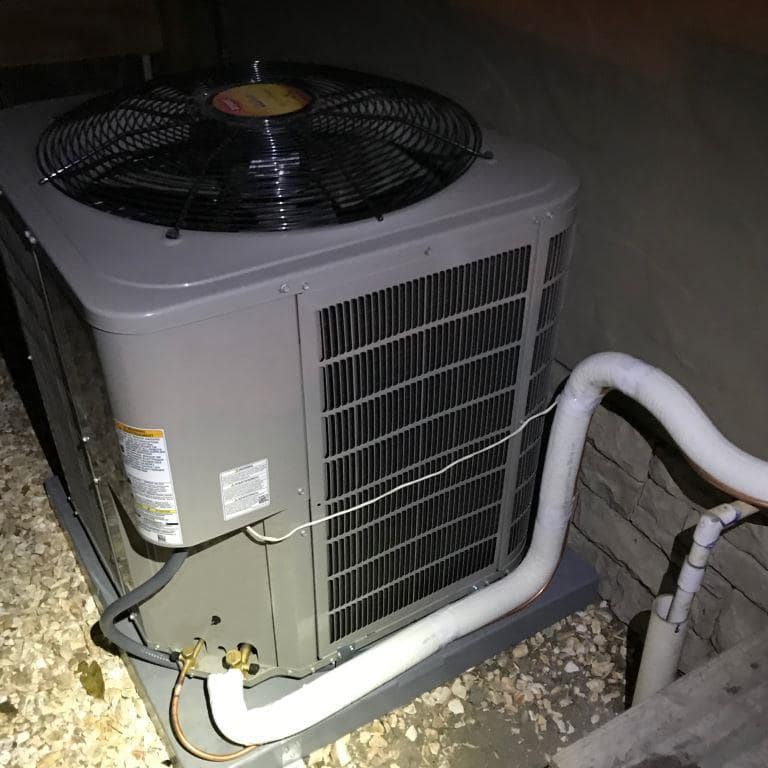 While we are known for our speedy response times and truly caring customer service, an HVAC repair contractor can only be as good as their overall knowledge and abilities. That's where our extensive training programs come in to play. All FUSE technicians receive thorough training in addition to their already amassed experience, but we don't stop there. We know that technology is an ever-changing beast – as such, we require continual training for our staff on a regular basis to ensure all of our technicians are up to date with the most recent techniques and technology to serve our customers.
We supply our customers with expert knowledge of the latest HVAC and appliance technological advances, immediate attention and same-day service, and superior customer service by a contractor who truly understands the value of a quality customer relationship. Our staff is the friendliest and most efficient around and are available 7 days a week because we know our home HVAC units don't know the meaning of "business hours." Rest assured, with FUSE, your home HVAC system is in the most capable hands around.