Technicians For Home Appliances In San Jose CA – Fuse Repair
We Repair All Residential Home Appliances in San Jose, California
Few things can be as frustrating as coming home from a long day at work, only to discover your refrigerator has decided it's done working too. Maybe it's not your refrigerator – could be your stove, just in time for that big family dinner you've been planning, when you've got a gym bag full of your son's soccer gear stinking up your laundry room. Whatever the unit, when our appliances go down, it's rarely at a convenient time and can cause a great deal of stress for homeowners who find themselves faced with unexpected appliance woes.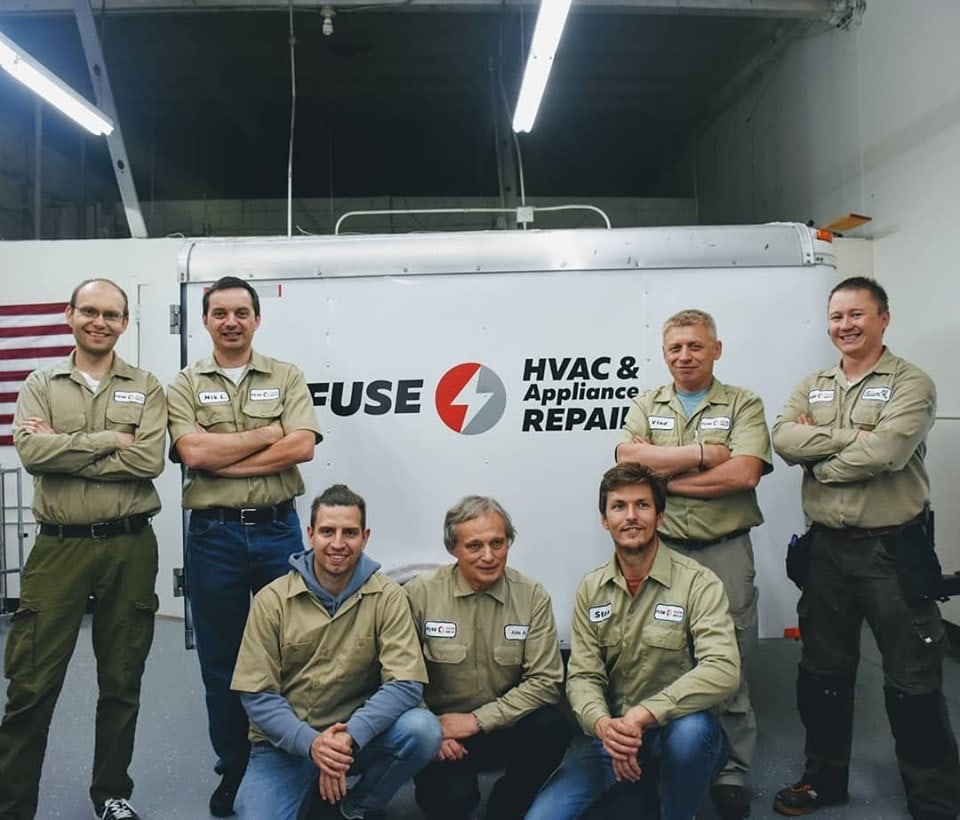 Beyond the obvious repair or replacement costs for an appliance that has stopped functioning properly, homeowners can find themselves running into an extensive list of related charges as well. An appliance that is malfunctioning can lead to homeowners needing to replace other items – think destroyed clothing by a dryer gone rogue, improperly cooked food from an oven not maintaining temperatures, or even an entire freezer full of stocked meat left to thaw by a broken deep freezer. The list of potential costs to homeowners can easily skyrocket, so it's not difficult to see why routine maintenance and speedy repair services are so imperative.
Many homeowners aren't aware that there are certain routine maintenance services they should be doing to their major appliance in order to avoid those catastrophic breakdowns. At FUSE, we are thoroughly trained to handle all forms of appliance maintenance and repairs, and are more than happy to assist our customers with a comprehensive solution to keep their units running in tip-top shape. Our technicians are equipped with extensive knowledge of even the latest appliance models and technological advances, giving our customers the most relevant care and maintenance tips possible.
Extending the life of your appliances can be a simple task when routine care is followed. Things like ensuring the filters are kept clean or changed regularly, vents thoroughly checked and cleaned as needed, as well as coils and exterior components kept free from dust and debris will all help to keep your appliances working for many years to come. Not sure what needs done? No problem – give us a call and we'll gladly come out and give you a diagnostic review of your home's components as well as a maintenance plan for them. If you've passed the maintenance part and are faced with an unexpected breakdown of an appliance, that's no problem either. We have technicians in your neighborhood who will make it out for same-day service and help you minimize those "extra" costs.
We Repair All Appliances Including Refrigerators
No matter how well-maintained your appliances may (or may not) be, if you're here and reading this section, chances are you need repairs on a major appliance. We understand – it happens to us all at one point or another. Don't panic, we're here to help and will have your unit back up and operational the same day. Our technicians understand the urgency of a refrigerator full of this week's meals slowly warming up to the point of no-return and will respond with immediate diagnostics and repairs to get you up and running in no time. Now how's that for customer service?
Beyond our swift response, we at FUSE believe the best way to earn the business of our customers is to share our knowledge and show you how to avoid needing to call us in the future. By keeping homeowners in the loop on their diagnostic results, we aim to give you the power to extend the life of your appliances and HVAC systems. If, however, you still need a service call, we will keep you in the loop of what to expect with that too.
Whether it's your refrigerator or dishwasher, when your appliances break down, you need to know what to do to get them back in shape. Many homeowners are apprehensive about calling for appliance repairs, weary of surprise charges or inviting a stranger into their home. At FUSE, our process is simple. We offer a hassle-free online service request to expedite the process (calling is fine too if you prefer to speak with our friendly dispatch). Once our office receives your request, we will direct our licensed and insured technicians to your home the same day – usually within two hours of receiving your request. Once there, our technicians will conduct a thorough diagnostic review of your appliance for a flat rate of $90 – no surcharges, travel charges, or surprise fees for the visit. Once the review is complete, they will go over their results with you and help you come up with a service plan. The full diagnostic fee will be put toward the final cost of any elected repair services you choose.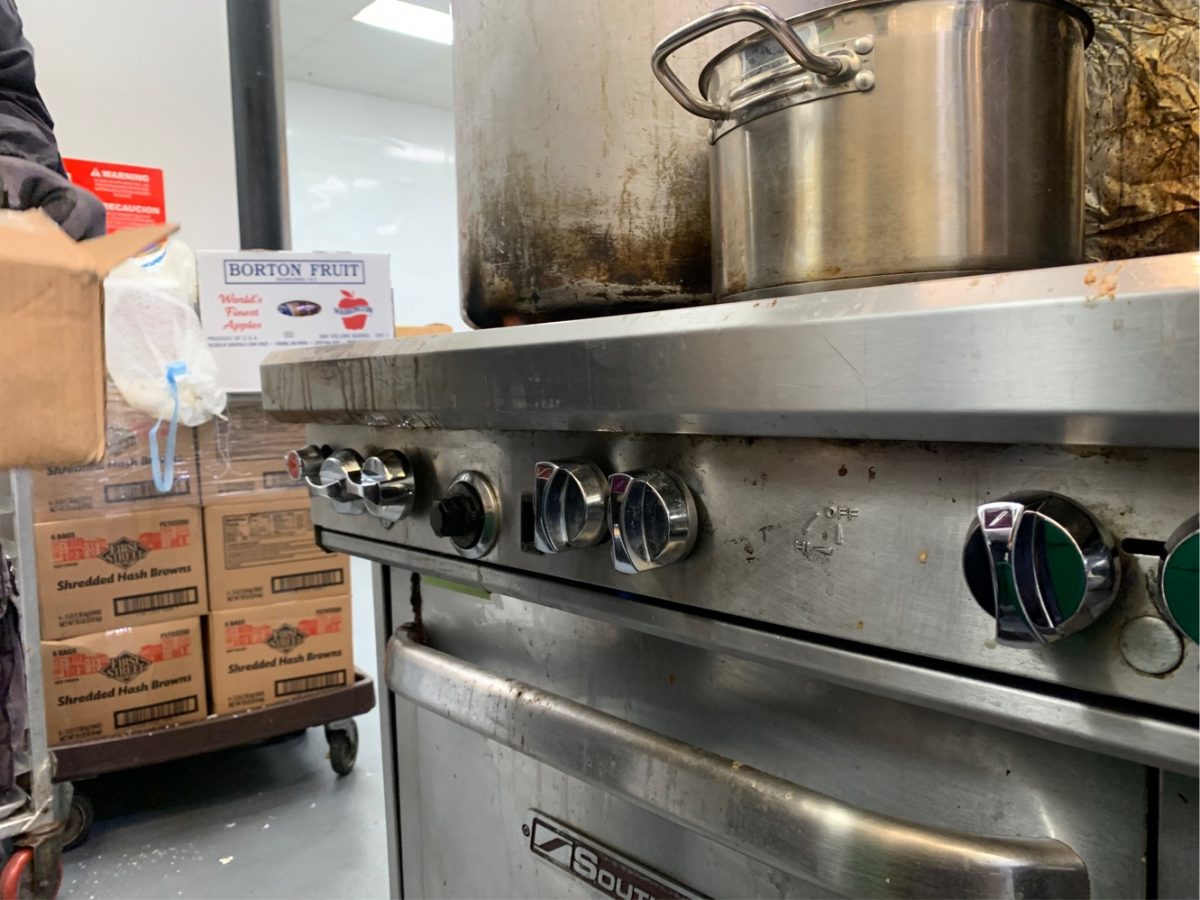 Top-Rated San Jose, California Appliance Installation Company
When it's time to call in the repair professionals for your appliances, you may wonder how to choose the best option for your home. With so many technologically advanced appliances out there today, homeowners are often uneasy about calling in someone to service them when they malfunction. How do you know your service contractors of choice are going to properly handle that refrigerator or stove you spent weeks researching before purchasing?
At FUSE, we understand your concerns. That's why all of our technicians receive extensive and continuing training on all appliance models available. We ensure our staff is equipped with the latest equipment and technology innovation in order to provide you with the most knowledgeable and professional service experience possible – for all of your appliance needs. Our training includes an on-going education process for our staff members every few months. This allows us to provide our customers the absolute best possible appliance repair experience available in the greater San Jose area.
In addition to having the most up-to-date training and technology experience, our staff is also fully licensed by the State of California as well as being certified by the Environmental Protection Agency. We provide our clients with a link to the state website to provide our customers with the peace of mind of a real-time status update of our compliance and insurance coverages. You can be certain your home and appliances are protected and in the greatest professional care available when you request a service call from us.
Above all, FUSE technicians are exceptionally knowledgeable and friendly, because, well, we are homeowners too. We strive to minimize the stress of a malfunctioning appliance because we truly understand the strain it places on your household when its critical components aren't operational. The best way to minimize stress? Provide the most in-depth and efficient service in the fastest timeframe and backed by a complete  warranty on all parts and labor – and, we do. Don't believe us? Check out our on-site customer reviews from some of our amazing clients as well as our exceptional 5-star ratings on Google and Yelp. We build honest, lasting relationships with our clients and they are more than happy to share with you their fantastic experiences with our service technicians!