Walk-in Freezer Repair in San Jose, California – not cooling enough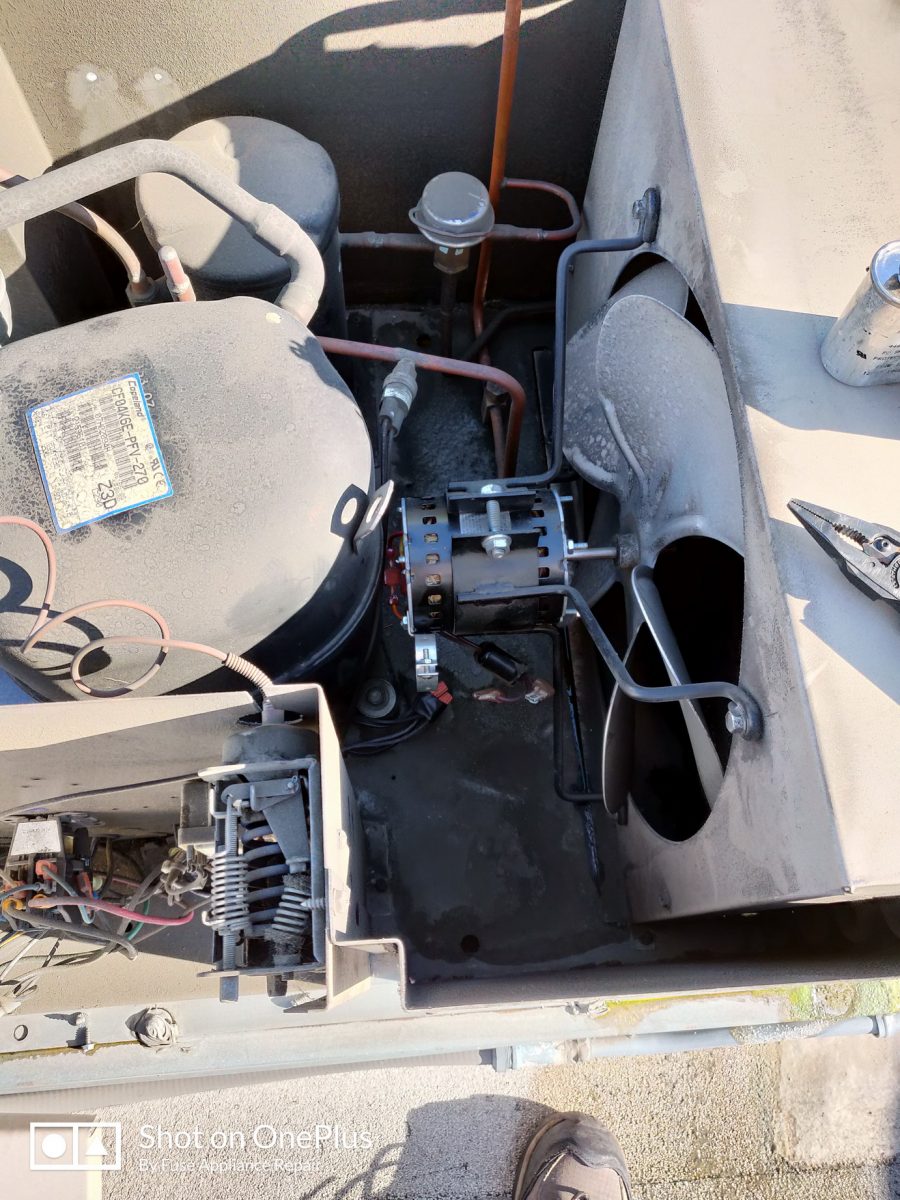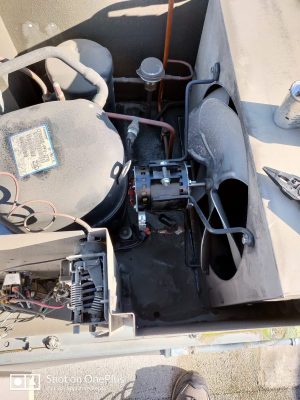 Customer's walk-in freezer didn't freeze enough – temperature was vary 10F-20F. I did check high pressure pipe and found – it's hot. I went to roof and found condenser fan motor did spin but with very slow speed. I checked capacitor and instead 4mF I found 2.6mF – capacitor loose capacity.
After capacitor replacement fan started working fine.