Water Heater Repair Palo Alto CA | Electric and Hybrid Heating Systems
With so many different appliances depending on hot water, you must have a trusted team of technicians on hand to handle any issues that may arise. With that being said, there are several technical issues that your water heater could experience. 
But knowing who will help make sure all aspects are addressed correctly can save time and money and give peace of mind when things go wrong with this essential appliance! With a team of highly trained professionals on our side, we are fully confident in our ability to handle any project that you may throw at us. 
Hybrid and Electric Water Heater Installation Services Near You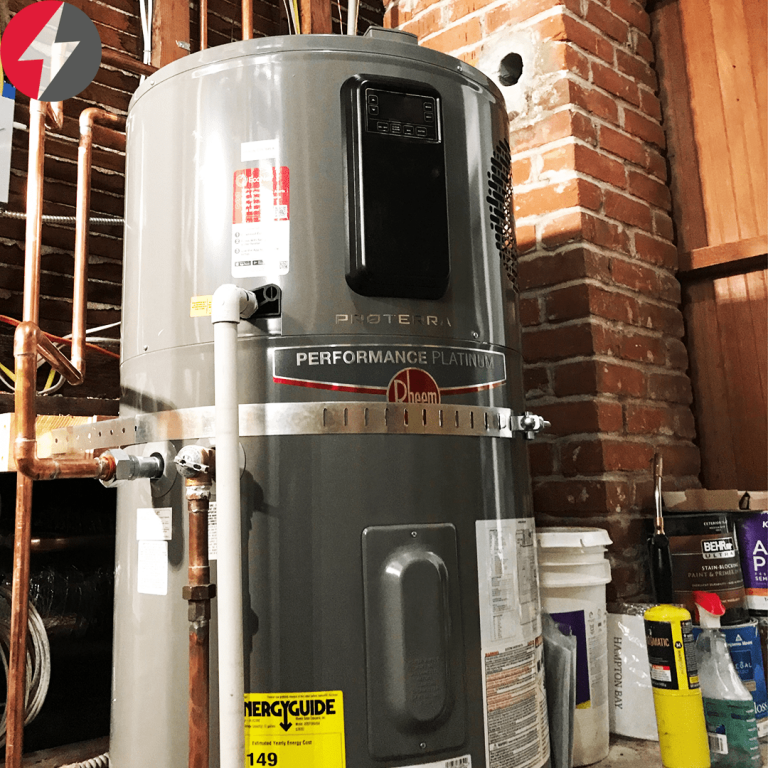 It is essential to hire a qualified, full-time plumber for water heater work because they can handle all of your needs and still offer quality service. Our company has been providing homeowners in the area with top-quality water heater repair services for many years. After receiving your call, we will be on the job as soon as possible.
It is important to note that we only dispatch highly trained technicians who have the right qualifications and certifications.
Need Your Water Heating System Fixed or Installed? Call Us!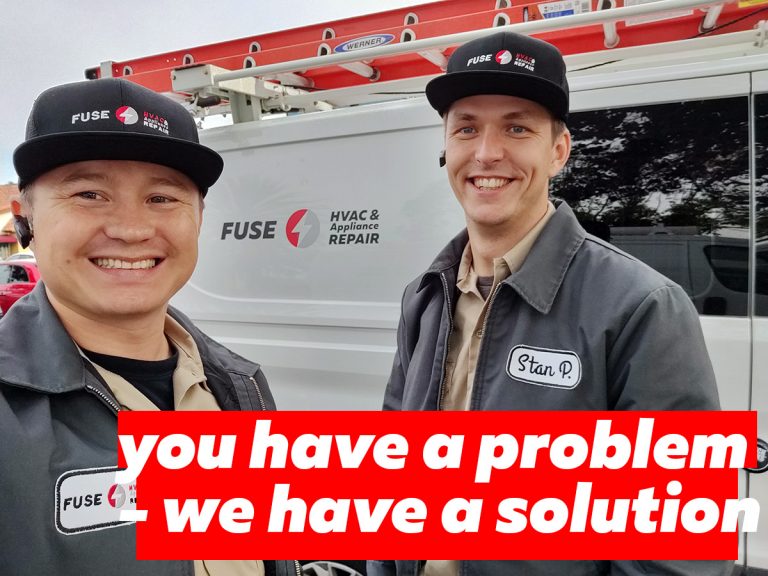 It's time to call the experts. Our team has been providing top-notch water heater services for years, and we care about your home too! With plenty of experience in the business, we are fully confident that we will handle any issue that you may throw at us. 
To make a booking, give our team of customer support staff a call, and we will be on the job in record time!
Cooling Services:
San Jose AC Repair | Fremont AC Repair | Mountain View AC Repair | Milpitas AC Repair | Palo Alto AC Repair  | Newark AC Repair | Campbell AC Repair | Menlo Park AC Repair | Los Gatos AC Repair | Los Altos AC Repair | Santa Clara AC Repair | Sunnyvale AC Repair | San Jose Commercial HVAC | San Jose Ductwork Installation
Heating Services:
San Jose Furnace Repair | Fremont Furnace Repair | Mountain View Furnace Repair | Milpitas Furnace Repair | Palo Alto Furnace Repair | Cupertino Furnace Repair | Newark Furnace Repair | Campbell Furnace Repair | Menlo Park Furnace Repair | Los Gatos Furnace Repair | Los Altos Furnace Repair | Santa Clara Furnace Repair | Sunnyvale Furnace Repair | San Jose Water Heater Repair | Fremont Water Heater Repair | Mountain View Water Heater Repair | Milpitas Water Heater Repair | Palo Alto Water Heater Repair | Cupertino Water Heater Repair | Newark Water Heater Repair | Campbell Water Heater Repair | Menlo Park Water Heater Repair | Los Gatos Water Heater Repair | Los Altos Water Heater Repair | Santa Clara Water Heater Repair | Sunnyvale Water Heater Repair
Other Services:
San Jose Appliance Repair | San Jose Commercial HVAC | San Jose Plumbing Repair | San Jose Solar Panel Installation | San Jose Samsung Appliance Repair | San Jose Electric Vehicle Charger Installation | San Jose Electrician | San Jose Drain Cleaning | San Jose Bryant Factory Authorized Dealer | San Jose Mitsubishi Factory Authorized Dealer | San Jose Carrier Factory Authorized Dealer | San Jose Trane Factory Authorized Dealer | San Jose Goodman Factory Authorized Dealer | San Jose Fujitsu Factory Authorized Dealer | San Jose Airtemp Factory Authorized Dealer | Fremont Appliance Repair | Fremont Commercial HVAC Repair | Fremont Plumbing Repair | Fremont Solar Panel Installation | Fremont Refrigerator Repair | Fremont Washing Machine Repair | Fremont Samsung Appliance Repair | Fremont Electric Vehicle Charger Installation | Fremont Electrician | Fremont Drain Cleaning | Mountain View Appliance Repair | Mountain View Commercial HVAC Repair | Mountain View Plumbing Repair | Mountain View Solar Panel Installation | Mountain View Refrigerator Repair | Mountain View Washing Machine Repair | Mountain View Samsung Appliance Repair | Mountain View Electric Vehicle Charger Installation | Mountain View Electrician | Mountain View Drain Cleaning | Milpitas Appliance Repair | Milpitas Commercial HVAC Repair | Milpitas Plumbing Repair | Milpitas Solar Panel Installation | Milpitas Refrigerator Repair | Milpitas Washing Machine Repair | Milpitas Samsung Appliance Repair | Milpitas Electric Vehicle Charger Installation | Milpitas Electrician | Milpitas Drain Cleaning | Palo Alto Appliance Repair | Palo Alto Commercial HVAC Repair | Palo Alto Plumbing Repair | Palo Alto Solar Panel Installation | Palo Alto Refrigerator Repair | Palo Alto Washing Machine Repair | Palo Alto Samsung Appliance Repair | Palo Alto Electric Vehicle Charger Installation | Palo Alto Electrician | Palo Alto Drain Cleaning | Cupertino Appliance Repair | Cupertino Commercial HVAC Repair | Cupertino Plumbing Repair | Cupertino Solar Panel Installation | Cupertino Refrigerator Repair | Cupertino Washing Machine Repair | Cupertino Samsung Appliance Repair | Cupertino Electric Vehicle Charger Installation | Cupertino Electrician | Cupertino Drain Cleaning | Gilroy Solar Panel Installation | Newark Appliance Repair | Newark Commercial HVAC Repair | Newark Plumbing Repair | Newark Solar Panel Installation | Newark Refrigerator Repair | Newark Washing Machine Repair | Newark Samsung Appliance Repair | Newark Electric Vehicle Charger Installation | Newark Electrician | Newark Drain Cleaning | Morgan Hill Solar Panel Installation | Campbell Appliance Repair | Campbell Commercial HVAC Repair | Campbell Plumbing Repair | Campbell Solar Panel Installation | Campbell Refrigerator Repair | Campbell Washing Machine Repair | Campbell Samsung Appliance Repair | Campbell Electric Vehicle Charger Installation | Campbell Electrician | Campbell Drain Cleaning | Menlo Park Appliance Repair | Menlo Park Commercial HVAC Repair | Menlo Park Plumbing Repair | Menlo Park Solar Panel Installation | Menlo Park Refrigerator Repair | Menlo Park Washing Machine Repair | Menlo Park Samsung Appliance Repair | Menlo Park Electric Vehicle Charger Installation | Menlo Park Electrician | Menlo Park Drain Cleaning | Los Gatos Appliance Repair | Los Gatos Commercial HVAC Repair | Los Gatos Plumbing Repair | Los Gatos Solar Panel Installation | Los Gatos Refrigerator Repair | Los Gatos Washing Machine Repair | Los Gatos Samsung Appliance Repair | Los Gatos Electric Vehicle Charger Installation | Los Gatos Electrician | Los Gatos Drain Cleaning | Los Altos Appliance Repair | Los Altos Commercial HVAC Repair | Los Altos Plumbing Repair | Los Altos Solar Panel Installation | Los Altos Refrigerator Repair | Los Altos Washing Machine Repair | Los Altos Samsung Appliance Repair | Los Altos Electric Vehicle Charger Installation | Los Altos Electrician | Los Altos Drain Cleaning | Santa Clara Appliance Repair | Santa Clara Commercial HVAC Repair | Santa Clara Plumbing Repair | Santa Clara Solar Panel Installation | Santa Clara Refrigerator Repair | Santa Clara Washing Machine Repair | Santa Clara Samsung Appliance Repair | Santa Clara Electric Vehicle Charger Installation | Santa Clara Electrician | Santa Clara Drain Cleaning | Sunnyvale Appliance Repair | Sunnyvale Commercial HVAC Repair | Sunnyvale Plumbing Repair | Sunnyvale Solar Panel Installation | Sunnyvale Refrigerator Repair | Sunnyvale Washing Machine Repair | Sunnyvale Samsung Appliance Repair | Sunnyvale Electric Vehicle Charger Installation | Sunnyvale Electrician | Sunnyvale Drain Cleaning